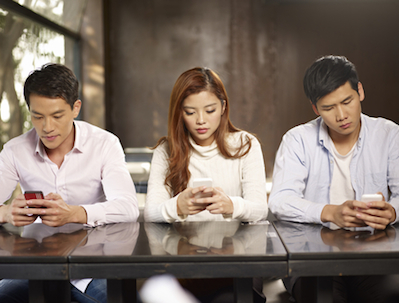 Chinese smartphone shipments totaled 476.5 million in 2016, up 11.4% year-on-year, registering a strong recovery after the annual growth rate dropped to 1.9% in 2015, according to research company Canalys.
China shipments reached 131.6 million smartphone units during the fourth quarter, which is the highest single quarter total in history, accounting for nearly a third of worldwide shipments.
Huawei took the top spot in the market with 76.2 million shipments, a small lead ahead of runner-up OPPO with 73.2 million units, followed by Vivo in third place with 63.2 million units. All three invested heavily in new product and channel developments.
"In 2016, the top three brands were competing with new product launches, go-to-market strategies and brand building. Also, their flagship products started to contribute to a much larger part of their total shipments and created a halo effect for the rest of the portfolio, like Samsung and Apple," said Canalys research analyst Jessie Ding.
Xiaomi became number four in the China smartphone market, while Apple took fifth place. Xiaomi shipped a total of 51.4 million units of smartphones with a 21.0% year-on-year decline, while its market share decreased from 15.2% in 2015 to 10.7% in 2016, the lowest since 2013.
Apple shipped 43.8 million units of iPhones throughout the year, a year-on-year decrease of 18.2%.
"China and Hong Kong are still the hardest-hit areas in Apple's global top ten market. This directly led to a 7.0% decline in global shipments compared to 2015," Ding said. "This year, the outlook remains bleak for Apple to get its China performance back to its heyday of 2015. As with consumers in other developed markets, China's consumers are awaiting the 10th anniversary of the iPhone with very high expectations."
As smartphone sales recover, competition is becoming fierce than ever. Huawei took the opportunity to consolidate its position in the tier-one and tier-two cities, while expanding into smaller cities. OPPO and Vivo are also going up-stream to target higher-end consumers with heavy investments in marketing.
"In 2017, competition between Huawei, Oppo and Vivo will become much more intense, while their increasing scale and bargaining power within the industry will have a larger impact on device strategies of operators and open channel partners," said Ding.
"This will leave very little room for smaller brands to increase share. Moreover, among these three vendors, it will be difficult for one of them to capture more than 20.0% market share and be a clear leader under current competitive conditions," she added.