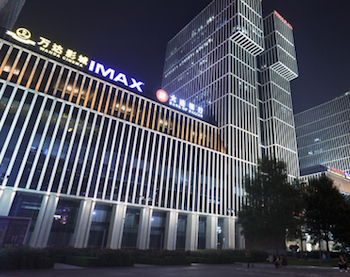 The chief executive officer of the e-commerce division of Dalian Wanda Group has resigned, as the Chinese property and entertainment conglomerate continues to face challenges integrating online retail services with its offline malls, according to Chinese media reports.
Li Jinling, previously chief executive of online travel agency Mangocity.com, joined Wanda's e-commerce unit in February 2016 and reportedly departed from the post this month.
He was the third chief executive appointed by Wanda since 2012, when Wanda decided that its network of offline shopping malls needed to be supplemented with online retail services. The senior management turmoil came amid continued challenges faced by the conglomerate on how best to pursue its own e-commerce strategy.
Wanda's chief Wang Jianlin has high hopes for its e-commerce business, saying previously that the unit would raise RMB10 billion (US$1.4 billion) in 2017, aim to turn a profit by 2018 and complete an initial public offering before 2020. Those objectives appear increasingly ambitious as the company struggles to determine its path forward.
Wanda was late in the game, establishing its e-commerce division Ffan.com in August 2014 in partnership with Chinese technology giant Baidu Inc. and Tencent Holdings. Wanda initially held 70% of the venture with an investment of RMB5 billion (US$727 million). But as of last summer, Ffan.com's business registration record showed that Baidu and Tencent had withdrawn from the company.
Unlike e-commerce peers such as Alibaba Group's Tmall.com or Taobao that facilitate consumers to buy products from merchants, Ffan.com focuses on linking shoppers with vendors and service providers in Wanda's 180-plus shopping malls across China. Ffan.com helps shoppers find products at its malls, as well as provide data and payment services to merchants operating in the malls.
Wanda's e-commerce unit also seeks to provide additional services to smoothly integrating the online and offline shopping experience. For example, Wanda merged 99bill.com, a mobile payment service provider it acquired in 2014, into Ffan.com to add an additional payment methods at its malls. It also invested in a smart parking service provider ETCP last year to allow users to pay parking fees via mobile apps.
By the end of 2016, Ffan.com had 150 million active users and arranged partnerships with 1,799 large shopping malls and 100,000 small merchants, as well as cinemas and restaurants in China, Wanda claims.
Wanda has been diversifying its business away from real estate into commerce, culture, Internet and finance. The four new industries contributed 55% of its revenues last year, Wanda's Wang said last month.
The company is reportedly seeking to buy Germany's Deutsche Postbank to further its foray into financial services, according to media reports surfaced yesterday. Wanda denied the report in a statement.
A call and an email inquiry sent by China Money Network to Wanda for confirmation of the news were not answered.