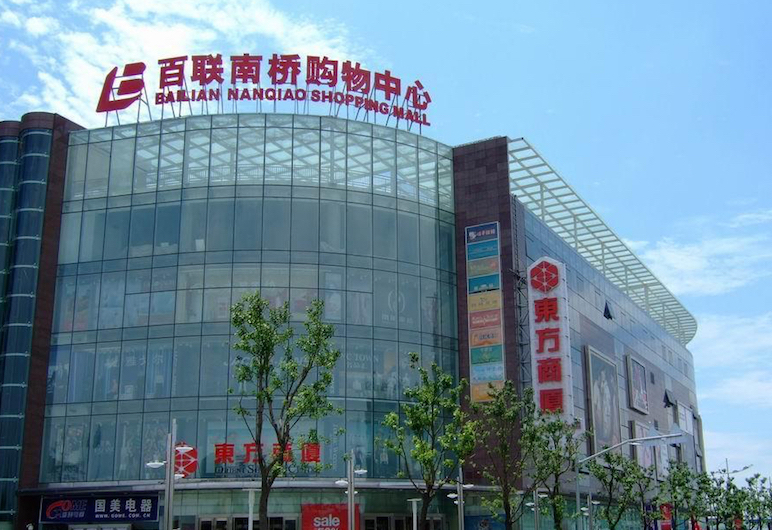 Alibaba Group Holding Ltd. has established a strategic partnership with traditional retailer Bailian Group to explore new forms of retail opportunities, the companies announced today.
The two companies will jointly design cross-channel store operation and ordering systems, integrate membership bases, combine resources in supply chain management, as well as partner on mobile payment methods and logistics services.
"New retail re-imagines the relationship between consumers, merchandise and retail space by leveraging mobile Internet and big data," said Daniel Zhang, CEO of Alibaba Group, in the announcement. "It will upend the traditional manufacturing and supply chain, the connection between merchant and consumer, as well as the overall consumer experience."
They will also conduct research and development together in new technologies such as artificial intelligence, Internet of Things, and big data.
The news came after Alibaba denied rumors last Friday that it was interested in acquiring RT-Mart International Ltd., a Taipei-headquartered hypermarket chain in China.
A spokesperson for Alibaba reached by China Money Network described the deal as a non-financial investment, stating: "This partnership is all about working together to transform retail, focusing on reorganizing the traditional brick and mortar stores, resources, logistics system and payment, and providing a more efficient and seamless retail experience for consumers online and offline."
"We don't rule out the possibility of further cooperation opportunities that are beneficial to our long term goals," the spokesperson added.
Headquartered in Shanghai, Bailian operates more than 4,700 outlets across 25 provinces, 200 cities and autonomous regions in China.
The partnership with Bailian is the latest milestone in Alibaba's push for a "New Retail" business model, which aims to create a seamless shopping experience for consumers utilizing the best elements of online and offline channels.
The Chinese e-commerce giant has already struck a strategic partnership with retailer Suning Commerce Group Co., Ltd. in 2015 after agreeing to invest US$4.6 billion in Suning.
Alibaba says that it has monthly mobile active users of close to 500 million, and is therefore well placed to enable traditional retailers to upgrade to the new retail model utilizing its big data capabilities.
Alibaba Group CEO Daniel Zhang and Bailian chairman and president Ye Yongming signed a strategic cooperation agreement in Shanghai. Alibaba executive chairman Jack Ma witnessed the signing.