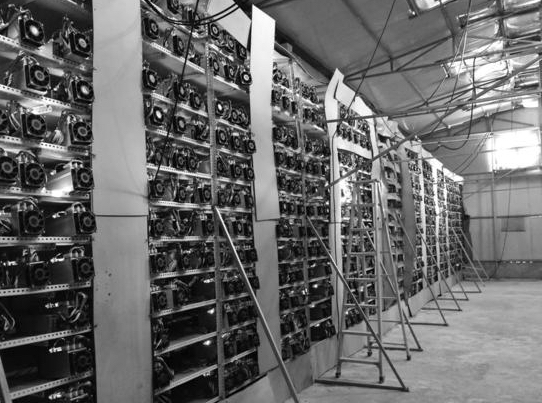 It turns out Sichuan province, a southwestern region of China nestled between the Himalayas and Yungui plateau, best known for its flaming spicy food, is becoming the capital of the nation's, and possibly the world's bitcoin mining industry.
Bitcoin mines, those that run computational processes in order to receive Bitcoins in return, have moved to the mountainous areas of Sichuan to take advantage of its cheap electricity, low population density and moderate climate.
Since 2015, over 30% of China's Bitcoin mining machines were purchased in Sichuan province, the highest among any place in China, according to articles published by the National Business Daily. Given that around 70% of the global Bitcoin computational power is concentrated in China, Sichuan is emerging as the bitcoin production capital of the world.
Sichuan's Mabian Yi Autonomous County, a small town with a population of just 215,000, is home to nearly 10,000 bitcoin mining machines that run 24/7 to "dig out" the virtual currency. Another county, Kangding (or Dardo in Tibetan), known throughout China for its natural beauty, has become a major Bitcoin mine hub as well. Over 20 Bitcoin mining companies have settled in the 100,000-person town. To meet demand, a major Bitcoin machine retailer has put one of its two global repair stations in the county.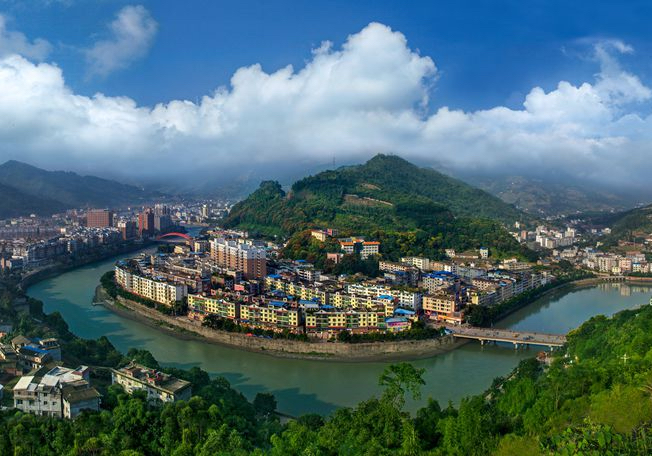 (Mabian county, with 215,000 in population, is an autonomous region for China's Yi ethnic minority community.)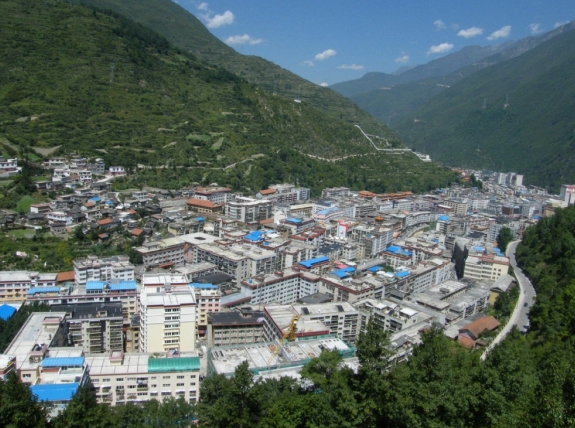 (Kang Ding, with 133,799 residents, has been a historical gateway from China to Tibet, and served as a trading hub between China and the Tibetan region. Its name is the subject of a popular folk song.)
The Bitcoin mining process is conducted by running SHA256 double round hash verification processes in order to validate Bitcoin transactions and provide the requisite security for the public ledger of the Bitcoin network. The network compensates Bitcoin miners by releasing bitcoin to those who contribute the needed computational power.
Most Bitcoin mining companies are set up next to electricity plants to save costs, as electricity expenses take up around 60% to 70% of Bitcoin mining operations. Sichuan is home to numerous hydroelectric power plants, with some of them producing too much electricity during summer months. As a result, that power cost in the province is sometimes the lowest in China.
One of the companies, Mabian Tianjia Network Technology Co., Ltd., is located directly next to the Bajiaoxia hydroelectric power plant.
Sound is another consideration. When the door to Tianjia's mining room was opened, thousands of swirling cooling fans and computers chips hard at work emit noises as high as 95 decibel, similar to the sound of a drill, jackhammer or power mower. At that noise level, prolonged exposure can result in hearing loss, making it a necessity for Bitcoin mines to be located to remote areas.
"This room has 1,500 Bitcoin mining machines, our largest in this location, and can produce nearly 10 Bitcoins everyday," said a manager at Tianjia. Several "miners" work full-time in the room to patrol, clean and repair all the machines.
Tianjia operates 5,800 Bitcoin mining machines in four computer rooms in Mabian county, with a combined computational power of 40 peta hashes per second, a measurement for the speed of machines to mine Bitcoins. The company can produce as many as 27 Bitcoin per day, or US$30,105 in total value based on the current price of US$1,115 per Bitcoin.
The cost to operate Bitcoin mines is high. The biggest mining room of Tianjia could have nearly RMB7,000 (US$1,017) in electricity bills per day. Other costs include purchases of the machines, which could reach nearly RMB10,000 (US$1,450) each, setting up the server room, installing ventilation systems and labor costs. High speed Internet connection is a must, but is relatively cheap.
By rough estimates, one mine at Tianjia could produce RMB1.84 million (US$267,414) in net profit, according to the reports citing managers at the mines.
The profitability of Bitcoin mines is highly uncertain and dependent on the price of Bitcoin. As Bitcoin price has been highly volatile, many mines in China are holding on to their Bitcoins for the long-term and only sell at a price that will maximize their profit.
These mines also provide outsourcing services for companies and individuals who want to get involved in Bitcoin mining, as mining becomes increasing difficult for small scale operations to make money. Many of Tianjia's Bitcoin mining machines are operated by the company for a third party.
Companies are finding other ways to lower costs. Aside from Sichuan, Bitcoin miners have been seeking even more remote locations with cheaper or free electricity to operate, such as Xinjiang, Ningxia, Inner Mongolia and many western provinces in China. Perhaps in a strange way, the mines for modern digital currencies are going to where their thousand-old ancestors call home.