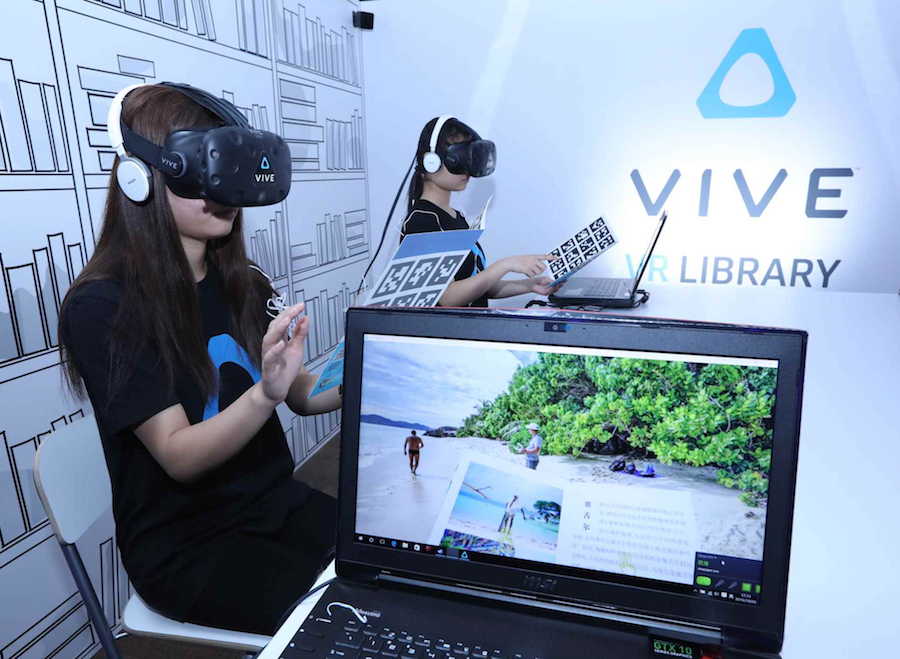 China National Tourism Administration has teamed up with HTC Vive, a virtual reality headset developer backed by HTC Corporation and Valve Corporation, and a Chinese online travel company to launch a virtual reality-enabled digital travel platform.
The China VR Tourism Cloud Data Service Platform will allow users to experience travel destinations in the form of VR using Vivepaper, a hybrid AR-VR model called Augmented Virtual Reality that gives users enriched virtual experience with added realism.
Instant messaging, information sharing, online entertainment and big data analysis will also be part of the platform's features to create more value-added opportunities for the tourism industry, the companies announced today.
"As the world's largest travel market, China will now become the world's first market to systematically apply VR technology to its tourism industry," said Hongye Xin, Deputy Director of the Information Center at China National Tourism Administration. "In the next couple of years, we expect to see The China VR Tourism Cloud Data Service Platform take root in tens of thousands of offline stores nationwide, thus introducing a brand-new VR travel experience to consumers across the country."
"We see the travel industry as one of the first to be disrupted by VR and with the full support of the China National Tourism Administration we are very optimistic on its growth potential," said Alvin W. Graylin, China Regional President of HTC Vive.
Developed by Vive, Vivepaper lets users interact with a paper booklet imprinted with Vivepaper QR codes simply by making hand gestures. This includes mimicking the turning of pages or pointing at virtual objects using one's fingers, thus allowing readers to immerse themselves in travel-related content.
By integrating industry big data from China National Tourism Administration and VR travel content from the Vivepaper platform, the platform will provide VR applications and cloud service solutions to offline stores of travel agencies.
The platform already has 11 Vivepaper magazines with embedded destination content, and access to over 5,000 360-degree videos of scenic areas. Comprised of a dual-screen desktop device with one screen for customer display and one for salesperson operation, the system will be deployed throughout the country via a system developed by Renwoyou.
The companies expect travel agencies to incorporate the service platform into the majority of their more than 200,000 offline stores, heralding the arrival of VR tourism in China.