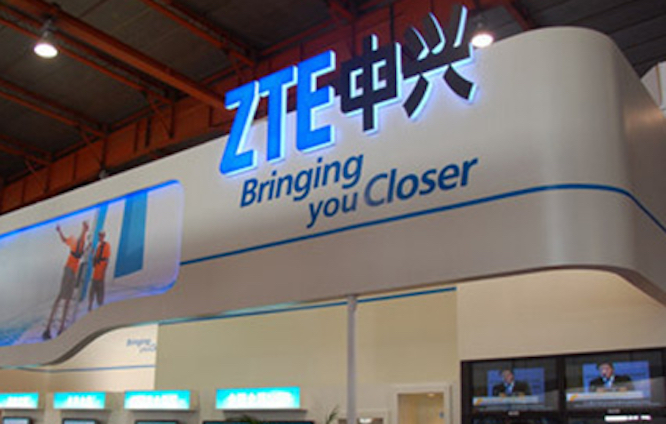 Chinese telecommunications firm ZTE Corp. has agreed to pay US$892 million in fines and plead guilty to violating U.S. sanctions on Iran and obstructing justice, ending a five-year probe and wiping out about two years of the company's net profits.
ZTE, a provider of carrier networks, terminals and telecommunication services, has plead guilty to charges that it violated U.S. sanctions on Iran by shipping equipment using components made in the U.S. to the country illegally. It also plead guilty to accusations for making illegal shipments to North Korea.
The company has to pay US$892 million to the U.S. government, and an additional penalty of US$300 million to the Bureau of Industry and Security if it violates terms of the agreement in the future.
"ZTE acknowledges the mistakes it made, takes responsibility for them, and remains committed to positive change in the company," said Dr. Zhao Xianming, chairman and CEO of ZTE, in a statement. "Instituting new compliance-focused procedures and making significant personnel changes has been a top priority for the company. We have learned many lessons from this experience and will continue on our path of becoming a model for export compliance and management excellence."
In 2012, ZTE reportedly signed a US$130 million contract with Iran's largest telecom company Telecommunication Co of Iran (TCI), and shipped TCI hardware and software from a number of U.S. companies including Microsoft Corp, Cisco Systems Inc and Dell Inc.
According to the U.S. Department of Justice, ZTE knowingly violated sanctions by shipping product from the U.S. to Iran and lied about its actions when pressed by federal investigators. It later lied again, claiming it had stopped its illegal activities.
"While the investigation was ongoing, ZTE resumed its business with Iran and shipped millions of dollars' worth of U.S. items there," according to a statement issued by the Department of Justice, which said ZTE continued the shipments to customers in Iran for nearly six years.
Last March, U.S. Department of Commerce banned U.S companies selling components and products containing U.S.-made items to ZTE, because it violated U.S. sanctions on trade with Iran.