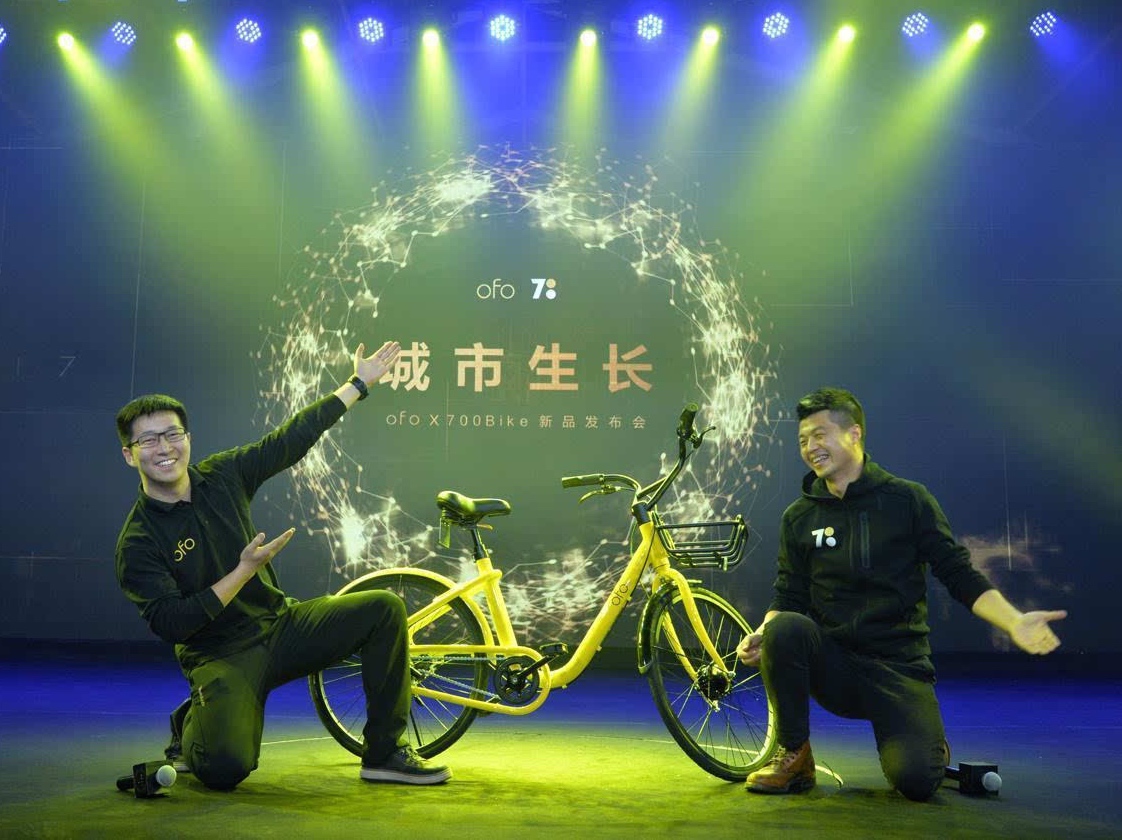 Chinese bike sharing company ofo has added a new type of bike to its fleet, the ofo Curve, in conjunction with a Beijing-based bicycle designer, manufacturer 700Bike, the company said at a press conference.
The new bike is both more comfortable and extremely durable compared to other models, which will significantly reduce maintenance cost, the company said. The ofo Curve will be first deployed in Shenzhen.
Last November, ofo and 700Bike announced the formation of a strategic partnership to produce high-end bikes, as well as cooperate in other ways.
700Bike was founded in 2012 as a bicycle information portal and event organizer. In 2014, Zhang Xiangdong, co-founder of NASDAQ-listed mobile products firm Sungy Mobile Ltd., joined as co-founder and expanded the company's scope of business to include bicycle manufacturing based on Internet technology.
In 2015, 700Bike raised US$15 million in a series A financing from Banyan Capital, China Growth Capital and IDG Capital Partners.
Ofo raised an US$450 million funding round from Russian investment company DST Global earlier this month, though the size of the funding was rumored to be exaggerated in order to appear more competitive, according to Chinese media reports.
In the same month, the company hired Michelle Chen, former head of product at Uber China, as chief project officer to handle the company's product design and data research.