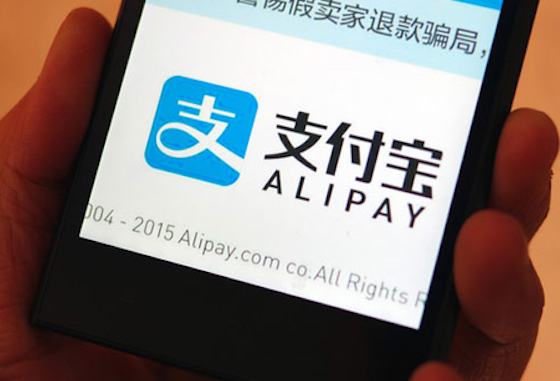 Ant Financial Services Group's US$880 million deal to acquire Dallas, Texas-based U.S. money transfer company MoneyGram International Inc. was put in question today after Kansas-based American payment firm Euronet Worldwide Inc. made a higher offer to acquire the target asset.
NASDAQ-listed Euronet made a proposal yesterday to acquire all shares outstanding of MoneyGram, also listed on the NASDAQ, for US$15.20 apiece in cash, valuing the company at more than US$1 billion, in addition to the assumption of approximately US$940 million of MoneyGram's outstanding debt.
The offer, which Euronet called an "all-American deal," compares to Ant Financial's proposed US$13.25 per share price in an agreed deal announced in January.
Euronet said in a statement that its offer represents a premium of approximately 15% over that of Ant Financial, and a premium of 28% over the closing price before the deal announcement. Ant Financial's price was at an 11.5% premium compared to MoneyGram's share price before announcement.
Euronet also pointed out that its proposal does not require review by the Committee on Foreign Investment in the United States (CFIUS), as Ant Financial's deal would. Its offer also has no closing condition related to securing change of control consents covering money transmitter licenses in the jurisdictions in which MoneyGram operates.
The board of Euronet, which provides over 35,000 ATMs, 163,000 EFT POS terminals and other payment solutions in dozens of countries worldwide, has unanimously approved the submission of this proposal. The company said it encourages "MoneyGram to enter into discussions…promptly so that we can consummate this mutually beneficial transaction in a timely manner."
Ant Financial said in a statement today that it "remains highly committed to the consummation of our merger with MoneyGram," and that the two parties "continue to work cooperatively under the terms of our merger agreement…and continue to anticipate closing the transaction with MoneyGram in the second half of 2017."
In January when Ant Financial and MoneyGram announced an agreed deal, the Chinese payment and financial services firm stated that the acquisition would allow itself to provide various services to an additional network of 2.4 billion bank and mobile accounts worldwide.
The Chinese financial tech giant has been expanding internationally to seek additional venues of growth, as it faces market share erosion at home from Tencent Holdings Ltd's Wechat payment platform and other rivals.
Ant Financial already owns minority interests in Indian and Thai payment companies Paytm and Ascend Money, as part of strategic partnerships to help expand the use of online and mobile payment in those countries.