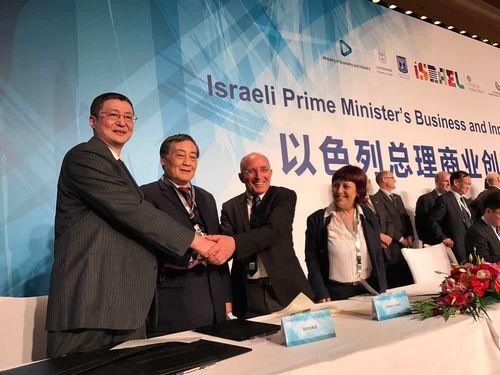 Zong Qinghou, a renowned Chinese entrepreneur with a net worth of US$7.2 billion and chairman of Hangzhou-based beverage company the Hangzhou Wahaha Group Co., Ltd., has teamed up with Chinese Academy of Sciences and the University of Haifa in Israel to invest US$10 million to establish three artificial intelligence centers in Beijing, Hangzhou and Haifa.
The centers will focus on industrializing cutting-edge technologies from University of Haifa and Chinese Academy of Sciences, including vision tracking via smart phone, image processing and big data for medical application, 3D image learning, chip technologies and biometric identification, according to media reports.
The centers will also support Chinese students to pursue Ph.D. degrees at the University of Haifa, as well as Israeli students to study for Ph.D. degrees at the Chinese Academy of Sciences, the country's top scientific think tank and academic governing body.
The deal was signed during Israeli Prime Minister Benjamin Netanyahu's three-day trip to China with five cabinet ministers and around 90 businessman including University of Haifa President Ron Robin attending.
In addition, Zong said in the summit that he plans to found an international technology innovation village in Hangzhou, aiming to attract more Israeli companies to come to China and form cooperation with Chinese companies. He is also planning to establish an international sensor research lab with Israeli Tel Aviv University, Tsinghua University, Nanjing University and Zhejiang University.
Zong will also invest in Israeli projects by investing in a few funds, which he did not name. He is in talks with Peres Center for Peace, to deepen relations between China and Israel and boost both countries' economies.
Based upon a tight investment relationship between China and Israel, the two countries are strengthening their academic cooperation as well. In December 2015, The Technion-Israel Institute of Technology launched the Guangdong Technion Israel Institute of Technology (GTIIT) with Shantou University in Shantou, Guangdong Province. The joint campus will offer high-level, innovative and research-oriented undergraduate and graduate education.