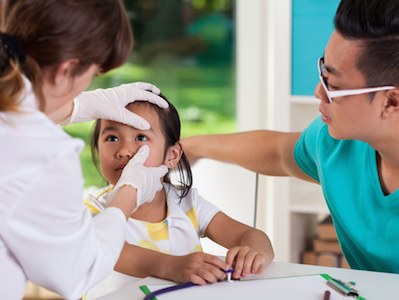 Tencent Holdings Ltd. has led a US$200 million series D round in Haodaifu Online, one of China's largest digital healthcare companies, according to a company announcement.
The investment is the latest in a string of healthcare sector deals by Tencent over the past two years. In 2015, the Chinese Internet giant led a round worth tens of millions of RMB in mobile healthcare app Miaoshou Doctor. It also participated in a US$300 million series E round in online hospital appointment service provider Guahao during the same year.
Founded in 2006, Haodaifu Online provides hospital and doctor search systems, online patient consultancy, online hospital appointment booking services, and information sharing. It allows users to pay for consulting services with doctors who are in great demand and would normally require months of waiting time to see in a regular hospital setting. The platform also gives doctors an additional channel to make income.
The company currently has over 490,000 registered doctors from 7,500 hospitals in China, and has over ten million patients in its online management system.
In 2011, Haodaifu, which translates into "good doctors", completed a series B round worth tens of millions of U.S. dollars from Trustbridge Partners, following a US$3 million series A round led by DCM Ventures in 2008. In 2015, it received another US$60 million from Trustbridge Partners.
The company plans to use the latest proceeds to improve its online healthcare resources, expand its online appointment booking services to cover all cities in China, as well as develop a commercial healthcare insurance product.