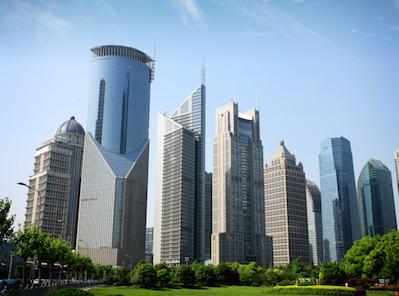 Hong Kong-based real estate private equity firm Gaw Capital Partners has reached a final closing of its fifth Greater China and Asia Pacific focused real estate fund at its US$1.3 billion hard cap.
The vehicle, Gateway Real Estate Fund V, is below its original target of US$1.5 billion. But in addition to the US$ 1.3 billion raised, the firm secured a side co-investment commitment of up to US$500 million.
The new fund's limited partners include sovereign wealth funds, endowments, pension funds and other institutional investors, Gaw said in an announcement today. Of the total, 46% of limited partners come from Asia, 34% from North America and 20% from Europe.
The new fund, which was launched in November 2015, will focus on real estate assets with favorable risk-return profiles mainly in Greater China with selected exposure in Japan, South Korea, Southeast Asia and Australia.
Besides the company's previous focus cities of Beijing, Shanghai, Guangzhou, Hong Kong, Macau and Taipei, the new fund will also seek investment opportunities in tier two, or smaller, cities in China.
The fund has already made a number of investments. Earlier this week, it led an acquisition of office building Minatomirai Center in Yokohama, Japan, for an undisclosed amount. Last December, it purchased an office building in Perth, Australia, with the aim to convert the building into student dormitories, following a US$33 million investment in Shanghai-based co-working company naked Hub one month earlier.
Other investments include a luxury residential building in Singapore, a residential project in Seoul, and logistics platforms in Sydney and Melbourne.
In addition to Fund V, Gaw Capital has raised five funds including an Asian real estate fund and a Vietnam-focused fund. The company has raised total equity of USD$7.5 billion and currently has USD$12 billion of assets under management.