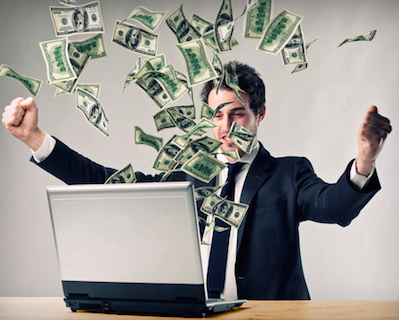 The private equity market in Greater China continued its strengthen, achieving its second best year ever on record with investments reaching US$49 billion in 2016. This was down compared to a historical high of 2015, but still 30% above the historic five year average between 2011 to 2015.
Despite this strong showing, investors are warned that challenges are coming in the form of slowing economic growth, corporate debt and steep valuations, which funds will need to address, according to a research report issued by Bain & Co.
"After the blockbuster results of 2015, it was yet another phenomenal year for the China private equity industry, highlighting the country's continuing success both in Asia Pacific and globally," said Weiwen Han, Bain's managing director for Greater China. "While 2016 was one of the best years on record, funds should still be aware of the challenges that are looming and develop strategies on how to benefit from them so they can continue to be successful."
The Greater China private equity market is the largest in Asia Pacific, and it continues to grow, comprising almost 50% of the total Asia Pacific market in terms of five-year accumulated deal value between 2012 and 2016.
The latest report found that mega deals as well as investor interest in the Internet and technology sectors continued to help fuel deals. This activity led to yet another successful year on record with Internet deals accounting for approximately 50% of deal value and volume in 2016.
In addition to these sectors, cross-border investments continued with a three-time surge in outbound private equity investment driven by multi-billion deals. However, exit and fund-raising returned to historic levels.
Investment valuations also reached record levels given ample dry powder and increased levels of alternative capital in the market. The average investment size remained high. Deals with US$100 million and above had transaction values reaching around 30 times of enterprise value/EBITDA (Earnings Before Interest, Taxes, Depreciation, and Amortization). For Internet deals, it was 48 times.
Global general partners (GP) lost share to domestic GPs and other institutional investors, with global GPs share of total deal volume dropping to around 10% from 20% previously. Exits tailed off in 2016, partly because China's weak equity market hobbled IPO activity.
"The China private equity market performed well in 2016, despite a number of macro uncertainties" said Michael Thorneman, Bain senior partner in China. "Looking ahead, we expect that positive momentum to continue, but investors must prepare for choppy waters as alternative capital will continue to fuel competition and post investment value creation is more important than ever given the high entry multiples."
Moving forward, the market environment in China is likely to remain challenging in 2017 due to a number of reasons including slowing growth, corporate debt and steep valuations.
There will also be a potential slowdown in outbound investments given capital outflow control and foreign government's investigation on Chinese investments.
Despite this, it is likely that Internet and technology will continue to be the most popular sectors. However high valuations will pose risk of returns, and alternative capital such as state-backed funds, state-owned enterprises and insurers are expected to continue being active with no signs of slowing down.