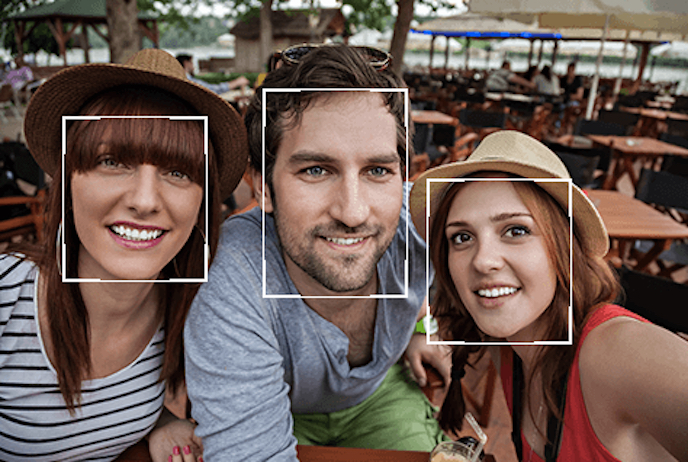 Tencent YouTu Lab, a machine learning-focused artificial intelligence research lab under Chinese Internet giant Tencent Holdings Ltd., has set a record by achieving an 83.29% recognition rate in the MegaFace challenge, an internationally recognized test known for its high level of difficulty.
This is the second time YouTu Lab has achieved a world record, following its recent record in the Labeled Faces in the Wild (LFW) face database challenge in March 2017.
With data training based on two million Western faces and four million Asian faces, YouTu achieved an 83.29% recognition rate in a test to recognize a million faces in the MegaFace challenge. Notably, the YouTu algorithm demonstrated the scope of its applicability when it set new records in both LFW and MegaFace databases.
In the massive facial recognition test, the recognition rate for an interference set of one million faces at scale has become the most effective tool when searching for missing persons and wanted fugitives.
YouTu Lab's technology has helped nearly 10 families find their missing members within 24 hours of their disappearance in China's Fujian province since March 2017.
The technology is also used across a wide range of applications, including Tencent's social networking site Qzone, the online financial platform WeBank, the integrated mobile transportation platform Didi Chuxing, in which Tencent is an investor, and China's leading mobile communication service provider China Unicom.
MegaFace is the largest publicly available facial recognition dataset launched and managed by the Paul G. Allen School of Computer Science & Engineering at the University of Washington.
Unlike LFW, which focuses on comparing faces in photos to verify identities, MegaFace considers the facial recognition rate in relation to the scale of the key index, making it one of the most reliable and popular frameworks of reference in the evaluation of facial recognition performance, especially on a massive scale.
YouTu Lab develops advanced technologies and applications in areas including computer vision, pattern recognition, machine learning, data mining, deep learning and audio analysis.
With dozens of industry-leading technologies in the fields of facial and image recognition and voice identification, YouTu Lab currently provides technical support to over 50 Tencent businesses, covering core products such as instant messaging tool QQ, Qzone, QQ Music, Tenpay, WeBank and Pitu, a photo retouch tool.