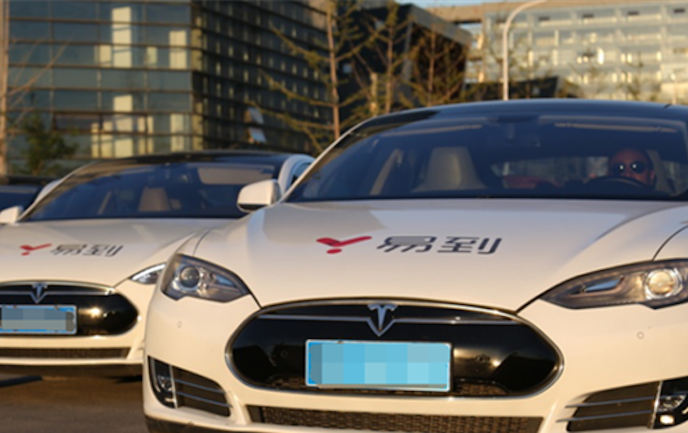 The founding team of LeEco-controlled chauffeured car service provider Yidao Yongche have resigned en masse, as internal strife between LeEco and Yidao's original management team escalates amid a cash crunch at both companies.
Zhou Hang, founder of Yidao, left the company to join Shunwei Capital two weeks ago. In a joint statement released last night, Yang Yun and Tang Peng, both co-founders, joined Zhou Hang in a resignation letter released to the public.
Drivers, suppliers and partners have complained that it takes months to get paid by Yidao. As a result, during the past week hundreds of drivers surrounded Yidao's headquarters and offices in Shanghai to ask for overdue payment, as rumors of Yidao's bankruptcy began to spread.
Yidao said in an official statement that the company is operating properly and LeEco will ensure Yidao's funding is sufficient to make all necessary payments.
LeEco currently holds a 66.67% stake in Yidao, while Zhou Hang owns 25.33% as the second largest shareholder. Senior vice president Yang Yun and chief technology officer Tang Peng each own a 2.29% and 1.91% stake, respectively.
The three-person founding team said in the statement that they are publicly resigning in order to avoid interference with the current management of Yidao. The car hailing service company has yet to respond.
In a previously statement, Zhou Hang said LeEco had "appropriated RMB1.3 billion (US$189 million) from Yidao", directly leading to the current cash shortage at Yidao. LeEco refuted the accusation on the same day, stating that the RMB1.3 billion loan was a joint loan of both LeEco and Yidao. LeEco also questioned why Zhou Hang continued to be compensated as chief executive officer even though he has practically left the company.
In last night's statement, the three founding members said that they had gradually reduced their responsibilities after LeEco appointed a LeEco executive as Yidao's president last February. They kept their titles and only took symbolic compensation in order to maintain stability among senior management. LeEco acquired control of Yidao in 2015, reportedly for US$700 million.
Yidao's current president, Peng Gang, formerly LeEco's chief marketing officer, has restructured Yidao and reshuffled executives, increasing headcount to over 1,000 from 300, according to Chinese media reports. But Yidao's financial conditions has worsened since the second half of 2016 even as strict car hailing regulations have pressured rival Didi Chuxing and were supposed to help Yidao, which operates its own vehicles and hires drivers directly.