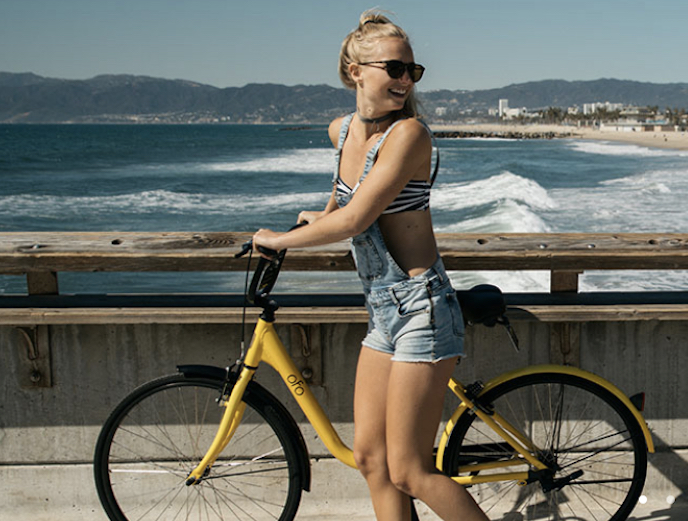 Ant Financial, the financial services affiliate of Alibaba Group Holding Ltd., has made a strategic investment in Chinese bike sharing firm ofo, after the pair formed a partnership last month.
No financial details were disclosed. Ant Financial is making the investment to deepen cooperation with ofo as the US$2 billion bike sharing firm expands globally.
Ant Financial is the second strategic investor in ofo, whose first strategic investor was Chinese ride sharing giant Didi Chuxing.
Via the investment, Ant Financial will be able to expand its user base internationally as ofo eyes to turn itself into a global player. The Beijing-based Ofo is now operating in the U.S., U.K. and Singapore, and plans to cover 20 countries by the end of this year, including Japan, Spain, France, Germany and the Philippines.
Gaining more market share internationally, especially in emerging markets such as India and South America, has also been a strategic focus for Ant Financial. Mobile payment penetration in these emerging markets are still low and have more room for future growth.
At home, Ant Financial has lost significant market share to late comer Tencent's third-party payment tool. During the fourth quarter of 2016, Ant Financial's Alipay took 55% of China's third-party mobile payment service market. Tenpay, which includes Wechat Payment and QQ Wallet, held 37% of the market. Two years ago, Alipay and Tenpay's market share were 80% and 10%, respectively.
"Ant Financial's vision is to make our world slight better each day. The vision is shared by bike sharing companies like ofo," said Eric Jing, CEO of Ant Financial. "Ant Financial hopes to make our mobile platform, personal credit score, payment and risk management systems available to help the whole bike sharing industry grow better."
Last month, ofo and Ant Financial announced a partnership, in which ofo users with over 650 in Ant Financial's Sesame Credit, a personal credit rating system also known as Zhima Credit, can rent ofo bikes without having to pay the RMB99 (US$14) deposit. Shanghai was the first city to implement the new rule, followed by Hangzhou earlier this month.