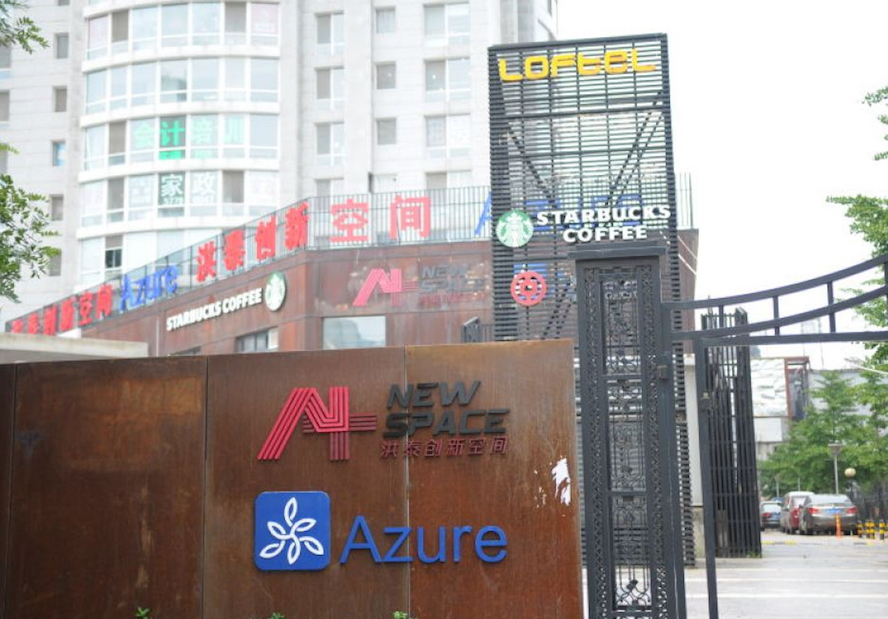 Chinese co-working space company Urwork has agreed to merge with peer New Space, a Beijing-based incubator and co-working space firm. The transaction is the first merger deal in the crowded co-working industry in China.
After dozens of start-ups moved into co-working space in the hope to become China's answer to co-working space giant WeWork, the largest Chinese co-working space operator UrWrok inked the transaction to consolidate an over-saturated market and to better counter WeWork's foray into China.
The combined company, once the deal gets completed, will be valued at RMB9 billion (US$1.3 billion), minting a new unicorn, a term used to describe a private company with valuations of US$1 billion or more.
The combined company will have over 100 locations in 24 cities globally including Beijing, Shanghai, Guangzhou, New York and London. It plans to expand to 150 locations in 35 cities in the next three years, providing a total of 100,000 desks for almost 10,000 companies.
Mao Daqing, a former Vanke executive and founder of UrWork, will serve as chairman of the new company. Wang Shengjiang, founder and CEO of New Space, and Mao Daqing will become co-CEOs, splitting the chief executive role. The two companies will maintain their independent operations but will create synergy by combining their their resources and networks.
New Space, which is a co-working space with value-added incubation and fundraising service to start-ups, will provide its expertise to start-ups working in UrWork's offices. The added services will help UrWork's expansion, making it easier to attract companies to its space.
In addition to dozens of local Chinese players, UrWork is facing intense competition from WeWork, the New York-based co-working giant worth US$16 billion. WeWork entered the Chinese market last year, and currently operates a number of locations in Beijing and Shanghai, with plans to open four more this year.
Founded in 2015, UrWork raised a RMB400 million (US$58 million) round from Tianhong Asset Management Co., Ltd., a fund management firm affiliated with Ant Financial, and Chinese property developer Junfa Group in January at a valuation of RMB$7 billion. Its earlier investors include Chinese commercial property developer Yintai Land, Zhongrong International Trust Co., Ltd., and Gopher Asset Management Co., Ltd.
New Space was founded in 2015 by Wang Shengjiang, a former executive at Chinese property firm SOHO China Litd., together with Chinese education firm New Oriental's founder Yu Minhong and former chairman of Huatai United Securities, Sheng Xitai.
The company provides co-working space and incubation programs for start-ups, and has established over 30 co-working space offices in cities including Beijing, Shanghai and Nanjiang. It has incubated more than 200 projects.
Yu Minghong and Sheng Xitai also founded and runs Aplus Capital, an early stage investment fund focused on the fields of big data, artificial intelligence, financial technology, consumer upgrade and entertainment. Their financial expertise is also expected to provide more attraction to start-ups to join the UrWork network.