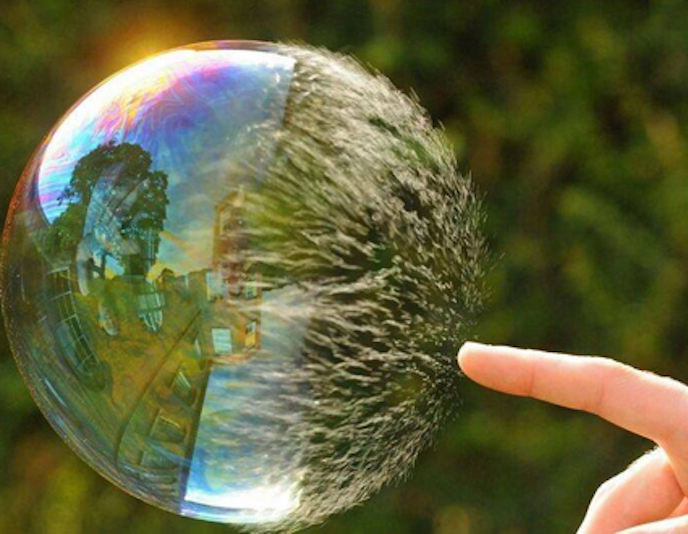 The year 2016 has been called the dawn of the artificial intelligence (AI) age. In China alone, there were 202 investment deals worth RMB6.8 billion (US$1 billion) in AI start-ups during the 12 months ending June 30, 2016.
The number of AI companies receiving venture funding and their aggregate venture financing during 2015 and 2016 outstripped both aggregate deal volume and deal value for all previous years combined, according to a research report co-authored by Netease. The massive level of funding, and sky-high valuations has some investors concerned that a dangerous valuation bubble is forming.
"Some start-ups are valued at US$1 billion without any revenues. It will not be pretty if these companies can't generate the kind of revenues and profits to support that," said Ren Junzhao, a manager at Fortune Venture Capital Co. Ltd. "As AI remains largely a technology tool and not full-fledged products or platforms, some companies are clearly over-valued."
But there seems to be divergent views on the question. Those who see a bubble cite the record amount of capital flowing into the underdeveloped sector and how valuations are reaching "irrational" levels. Those who discount the bubble theory say valuations are merely a function of demand and supply, and AI's future potential justifies current levels.
Serious Frothiness In China's AI Sector
Among those who see a bubble is Zhou Hongyi, founder of Chinese Internet security firm Qihoo 360, who stated, "I think there are certainly some elements of a bubble (in the current AI boom)." He joked that any entrepreneur not using the word "deep learning" or "artificial intelligence" while talking to investors will feel insecure and awkward.
Echoing that concern is Dr. Kai-Fu Lee, CEO of early stage venture firm Sinovation Ventures, who recently said that there is serious frothiness in China's AI sector. "I met a lingerie manufacturer lately, and the company said it is an AI company. This is very abnormal," Lee cautioned.
Despite such reservations, venture investment firms have been eager to throw money at the AI sector. Seemingly overnight, hundreds of venture firms have made AI one of their key investment areas. The result is that valuations of start-ups have skyrocketed.
Zhu Long, founder of computer vision company Yitu Tech, said during a speech last year, "We started fundraising last March, and our valuation increased US$100 million in April, increased another US$100 million in May, and another US$100 million in June."
Yitu's computer vision technology is focused on safety and security applications, and has the abilities to recognize vehicles, people and objects. It is currently valued at US$1 billion, with investments from some of the best-known venture firms in China: Zhen Fund, Sequoia Capital, Banyan Capital and Yunfeng Capital.
Too Much Capital Chasing Too Few Deals
Those who believe the AI market is still under control look at valuations from a different dimension: supply and demand.
There is simply too much capital chasing too few deals, which inevitably leads to skyrocketing valuations, said Lang Chunhui, a partner at Sinovation Ventures, at an investment forum held by China Money Network last month. There are perhaps 50 top AI start-ups teams in China, while there are 20,000 registered investment funds with around 100,000 unregistered funds seeking to deploy capital.
Making matters worse, experienced top AI talent in China is rare. Of the 250,000 AI professionals listed on LinkedIn, nearly 50% of those with ten years of experience or more are in the U.S.. China's share is less than 25%.
"When you look at top-tier AI talent, there is a huge gap in China," said Wang Jiaping, vice president of Sinovation's AI Institute, an AI research and incubation program established by the venture firm to attract top AI talent. "We live in a world driven by economics. As AI companies have higher valuations in China, talent will be willing to move here."
But while some investors believe the high valuations of Chinese AI companies are justified, they also do not believe the party will last. "There is a latency factor to meet market demand," Wang Yonggang, vice president of Sinovation's AI Institute, told China Money Network earlier this month. "There will be more people getting into the AI field, and the (high valuations) will be momentary."
There is also data to support this view. Of the quarter million AI professionals listed on LinkedIn, over 40% of those with five year experience or less are in China, compared to 28% in the U.S., indicating broader supply of future AI talent in China.
Two Sides Of The Same Coin?
The debate on whether an AI bubble exists is perhaps missing the point, as the contrasting views are two sides of the same coin. One thing almost all investors agree on is that AI will be the next major revolution changing everyday life and industry.
The global AI market will grow to US$36.8 billion in 2025 from US$664 million in revenues in 2016, according to Statista.com data, which looks at a narrowly defined AI market that only includes companies engaged in the research and development of AI technology.
By a more broad definition that includes AI applications in various industries and Internet of Things, the global AI market could grow to US$200 billion in 2018, up from US$127 billion in 2015, according to Tian Tieniu, a deputy director at Chinese Association for Artificial Intelligence.
For venture funds, missing the boat may be too high a price to pay. Statistically, a venture fund makes 80% of its returns from 20% of its investments. AI is clearly where investors will be able to make that next 100-time return that will largely define their overall performance.
"Investment institutions and governments recognize the brilliant future of AI, and those top-notch AI start-ups teams are so rare," Wang Yonggang added. Sinovation's AI Institute has taken pains to attract a number of top AI talent to its incubation program, including Roy Shi, a former engineer at Twitter and Microsoft, and Li Tianfang, formerly at Palantir.
The key question is whether AI start-ups can transition from creating cool technology tools to sustainable and profitable businesses. Some investors are pessimistic. Face recognition, image recognition, voice recognition and natural language processing – the majority of AI start-ups in China – have low technology barriers to entry and a limited ability to generate profits, said one anonymous investor.
AI applications in autonomous driving, healthcare and genetics are promising, but it remains to be seen how the technology can be integrated to create viable products. The only field where AI has proved to work commercially is in advertising and recommendations, but these capabilities are largely developed in-house by big technology companies, leaving little space for start-ups to survive, added the investor.
Lang agrees that a scarcity factor is not enough to support some AI start-ups' current valuation. They ultimately need to justify that valuation with cash flow and profits. That will perhaps provide the final answer to the debate.