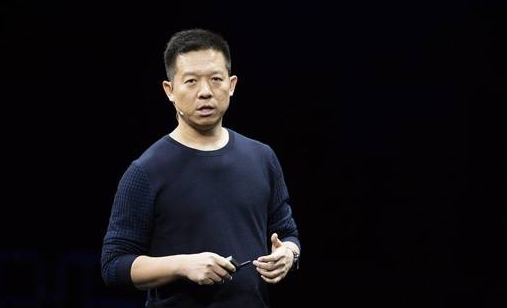 China Bridge Capital, a Beijing-based investment firm with RMB4.8 billion (US$690 million) under management, continues to dump shares of Leshi Internet Information & Technology Corp. (Beijing), the listed unit of troubled Chinese technology conglomerate LeEco.
The investment firm, once the second largest shareholder in Leshi after founder Jia Yueting (pictured), sold more than 60 million shares during the first quarter of 2017. The divestment comes as LeEco continues to face an intense liquidity crisis caused by the company over-leveraging itself to fund aggressive expansion into multiple business sectors.
Jia Yueting, founder of Leshi and head of LeEco, has used 98% of his 43.9 million Leshi shares as collateral to borrow money in order to fuel LeEco's expansion. LeEco, which owns 11.9 million shares of Leshi, has also used all of its shareholdings as collateral to borrow funds to finance LeEco's numerous projects, including smart cars, virtual reality and smart TV.
Edward Zeng (Zeng Qiang), founder of China Bridge, has stated on several occasions that his fund will exit its investments in Leshi at an appropriate time because he believes that LeEco is trying to achieve too many goals at the same time.
Despite having secured RMB15.04 billion (US$2.18 billion) in financing from Chinese real estate firm Sunac in January, there are still reports of over-due payments at LeEco's subsidiary companies, including Leshi, ride sharing unit Yidao Yongche, and U.S.-based electric car company Faraday Future.
LeEco has been selling assets including offices and land it owns in China and the U.S. in order to meet payment needs, but the financial crisis appears to continue. The company is also facing public relations problems, as unsubstantiated rumors of Jia Yueting being questioned by government authorities started circling this week. Jia has issued a strong statement denying the rumor.
And despite the cash shortages, Leshi announced plans last month to pay RMB286 million to Jia Yueting's wife, Gan Wei, in return for her ownership stake in a web TV and film studio Le Young Pictures. Even though Leshi has said the purchase is being made at a 50% discount to the 21-month old start-up's current valuation, it would provide Gan Wei a 30-fold return on her initial investment of RMB9.3 million.
Leshi's first quarter operating revenue totaled RMB4.9 billion, up 6.21% year-on-year, while net profit totaled RMB125 million, up 8.76% year-on-year.