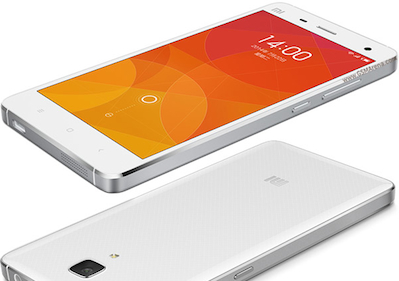 Chinese smartphone marker Xiaomi Inc. is gaining market share in India, shipping a total of four million units to that nation during the first quarter, up 400% year-on-year and 24.3% quarter-on-quarter, according to a research report released today by Canalys.
Xiaomi's shipments accounted for 14% of all smartphone sales in the Indian market, up three percentage points from a year earlier. The Chinese smartphone marker is the second largest player in India, following Samsung, which took a 22% share of the market with six million phones shipped during the first three months.
Three other Chinese smartphone makers, Vivo, Lenovo Group and OPPO Electronics took the remaining spots among the top-five smartphone companies in India in terms of shipments.
"Chinese vendors are increasing investments in the Indian mobile market, as in China, this market is consolidating and India represents an obvious gold mine for them," Canalys research analyst Mo Jia told China Money Network. "As competition heats up, it will be harder to jump in as a late mover, while the first comers certainly do not want to be left behind."
India's overall smartphone market grew 12% year-on-year during the first quarter of 2017, with a total of over 27 million units shipped. China, on the other hand, saw total smartphone shipments rise to 114 million in the first quarter, up 9% year-on-year, indicating greater growth opportunities in India.
Two months ago, Xiaomi lost its vice president, former Google executive Hugo Barra, after he decided to return to the U.S. Barra led Xiaomi's entry and expansion in India, helping the company to reach US$1 billion in annual revenue in that nation for the first time in 2016. Lei Jun, founder and CEO at Xiaomi, said he expects to double Xiaomi's revenues in India in 2017.
The Indian smartphone market will reach a total of 113 million units in 2017, up 8.6% year-on-year, the report forecasts.