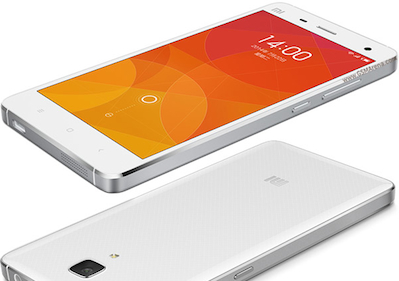 Xiaomi Inc., currently valued at a whopping US$46 billion, is no longer the darling of investors, but its founder Lei Jun is not your average entrepreneur. The Chinese smartphone maker has been working hard to engineer a turnaround by expanding overseas and opening retail outlets in China. So far, things appear to be working.
During the first quarter, Xiaomi's smartphone shipments in China took a 9% market share, up from 7.4% in the prior quarter, reversing a steady downward trend in recent periods. Xiaomi also became the second largest smartphone retailer in Indian during the first three months of this year, accounting for 14% of India's fast growing market, just behind Samsung.
Xiaomi's apparent revitalization is a case of "getting back up where you get knocked down." The company has lost significant market share to Chinese smartphone makers OPPO and Vivo as the pair captured the lower-end mass market through a ubiquitous network of retail stores. As a result, Xiaomi sales in China plummeted 36% in 2016 to just 41 million smartphones, compared to 70 million in 2015, when Xiaomi held a leading market share of 15.1%.
Xiaomi has countered by establishing 88 new retail outlets in China, compared to only seven in May 2016. Last month, Xiaomi opened its fourth Mi Store in Beijing, the first located in the Capital city's core business district.
"Mi Stores will aim to achieve revenue target of over RMB70 billion (US$10 billion) in five years," said Lei Jun, founder and CEO of Xiaomi, in a press conference in January. He added that Xiaomi will open 200 Mi Stores in 2017, and and additional 1,000 Mi Stores over the next three years.
Meanwhile, Xiaomi opened its first Mi Store in India last week. In the past three years, Xiaomi has expanded into over 20 countries. It is the third biggest smartphone brand in Ukraine, Indonesia and Myanmar in terms of market share, and fourth in Israel. It also established a factory in Indonesia, producing smartphone RedMi 4A to meet local demand in that nation.
Significantly, Xiaomi is also getting into the chip-making business. It released its own mobile chip Pengpai S1 this year, making it only the fourth company in the world to manufacture complete smartphones and smartphone chips, along with Apple, Samsung and Huawei.
To support future initiatives, the company is also building up its patent library. The company said it currently owns 4,043 patents, including 1,887 overseas patents.It has over 7,000 patents currently in the application process.