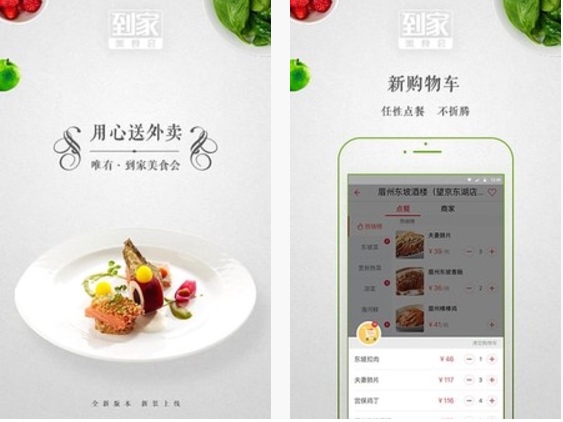 Yum China Holdings Inc, backed by Chinese private equity firm Primavera Capital Group and Ant Financial Services Group, has agreed to acquire a controlling interest in online food delivery company Daojia.com.cn to better serve its Pizza Hut and KFC customers.
No financial details were disclosed, but the deal is expected to be completed by the end of May 2017.
This transaction marks another step in Yum China's strategy to accelerate growth by adding digital and delivery services to its franchise of 7,663 restaurants across China, Yum China said in an announcement today.
"Digital and delivery are long-term strategic drivers of our business, and I am pleased to build on our technological know-how and capabilities in this high-growth area," said Micky Pant, CEO of Yum China.
Yum China offers food delivery services for over 4,400 of its 7,663 restaurants as of the end of first quarter of 2017. In the first quarter of 2017, delivery represented approximately 12% of company sales.
Founded in 2010, Daojia.com.cn is an online food delivery service provider focused on higher-end orders in major cities in China, including Beijing, Shanghai, Shenzhen and Guangzhou. It also operates food delivery service Sherpa's, and has partnered with over 6,000 brands and restaurants, providing services for over one million family customers.
"With the combination of the Yum China business and our technological infrastructure, we look forward to achieving digital and delivery synergies for both of us," said Hank Sun, founder of Daojia, who will continue to lead the business after the deal is closed.
Daojia.com.cn has no relationship with 58 Daojia, a food delivery service operated by Chinese Craigslist-like platform 58.com Inc.
Daojia.com.cn previously raised a US$2 million series A round from Morningside Venture Capital in 2010. It secured a US$7.5 million series B round from CDH Investments in 2011, and completed a US$10 million series C round led by JD.com Inc and Morningside in 2013. In 2014, the company received a US$50 million series D round led by JD.com and Macquarie Group Ltd, according to its website.
Yum China is a licensee of the U.S. company Yum! Brands, Inc. and has exclusive rights in mainland China to the KFC, Pizza Hut, and Taco Bell brands.
Last year, the company completed a spin-off from parent Yum Brands and began a U.S. trading debut as an independent company, following a US$460 million capital injection from Primavera and Ant Financial in September 2016.
Primavera and Ant Financial received around a combined 5% of Yum China's common shares in exchange. Their stake would be between 4.3% and 5.9% depending on Yum China's re-listing share price.
During the first quarter, Yum China recorded revenues and operating profit of US$1.278 billion and US$209 million, down 1.6% and up 21.5% year-on-year, respectively.