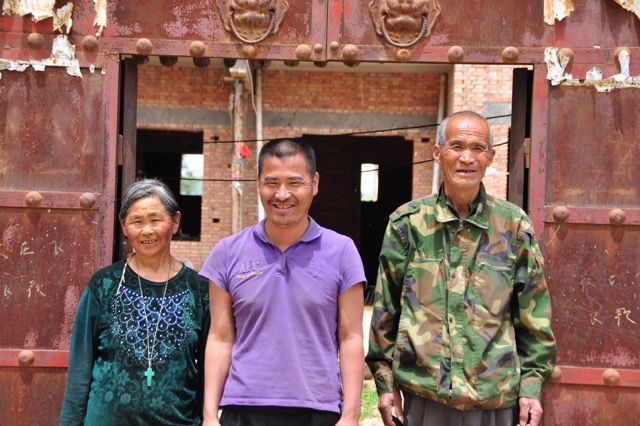 Baidu Inc., China's leading search engine and a champion of artificial intelligence technology, has helped reunite one Chinese family by using its face recognition technology.
Through cooperation with the Ministry of Civil Affairs, Baidu was able to locate and identity 38-year-old Zhang Junhong by using its Baidu Xunren platform that leverages face recognition technology to find missing persons. Zhang, who has a mental health condition, was missing for eight month.
Baidu Xunren, which means looking for people, links the Ministry of Civil Affairs' database of over 30,000 missing people with more than 2,000 rescue stations across China. Users can upload a missing person's photo and compare it with photos in the database. The platform then returns eight to ten possible results per search, ranked by level of similarity.
This is how Zhang Junhong's parents found their son, who went missing in Beijing in August 2016 when they took him from Shaanxi Province to see a doctor in the capital. Despite posting on social media platforms and distributing their son's pictures on the street, Zhang's parents were unable to find him.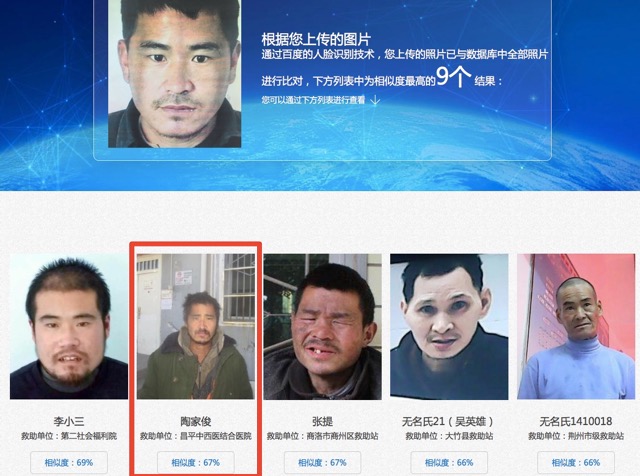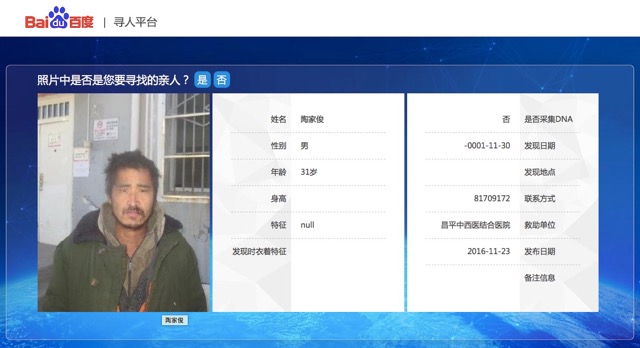 But last month, the couple uploaded one photo of Zhang to Baidu Xunren and saw their son in one of the eight photo results. It turned out that Zhang, who did not remember his name or address, had been staying at a rescue station in Beijing's Changping district, registered under the name Tao Jiajun.
This is the second time that Baidu's face recognition technology has helped find a missing person, following the first success in April when it identified a man who'd been trafficked and missing from home for 27 years.
Baidu has been investing and researching in artificial intelligence during the past six years and has been training its algorithms on over 200 million images of human faces. Baidu's facial recognition technology has now reached a 99.77% accuracy rate, the firm said.