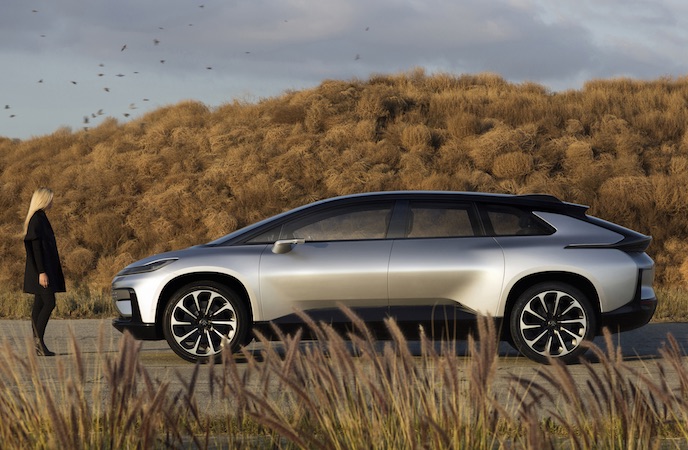 Faraday Future, a Los Angeles based smart electric car company backed by Jia Yueting, founder of Chinese technology conglomerate LeEco, is reportedly seeking a new funding round of US$1 billion from large-scale investors including sovereign wealth funds, according to media reports citing insiders.
Jia Yueting, who previously injected roughly US$500 million of his own money into the company, will not participate in the round. The firm will reportedly to use the proceeds to protect itself from the chronic cash shortages currently facing LeEco in China.
Faraday Future did not respond immediately to an inquiry from China Money Network to confirm the information.
The company debuted its first car, the FF 91, two days before CES 2017 in January. A four-door sedan which can accelerate from 0 to 60mph in 2.39 seconds, the vehicle is priced at US$280,000. Faraday Future claims to have received over 64,000 reservations, with US$5,000 deposit for each. But it has also admitted that not all the reservations require a deposit and the number does not reveal the true demand for the car.
Earlier this year, the company named Stefan Krause, a former Deutsche Bank executive and chief financial officer of Bayerische Motoren Werke AG as the company's global CFO. Krause's appointment was seen as a step towards raising needed capital for the fledgling electric car maker.
In the last few weeks, LeEco has reportedly cuts 500 employees in the U.S., with only 60 U.S. employees remaining. These cuts do not involve Faraday Futures, however.