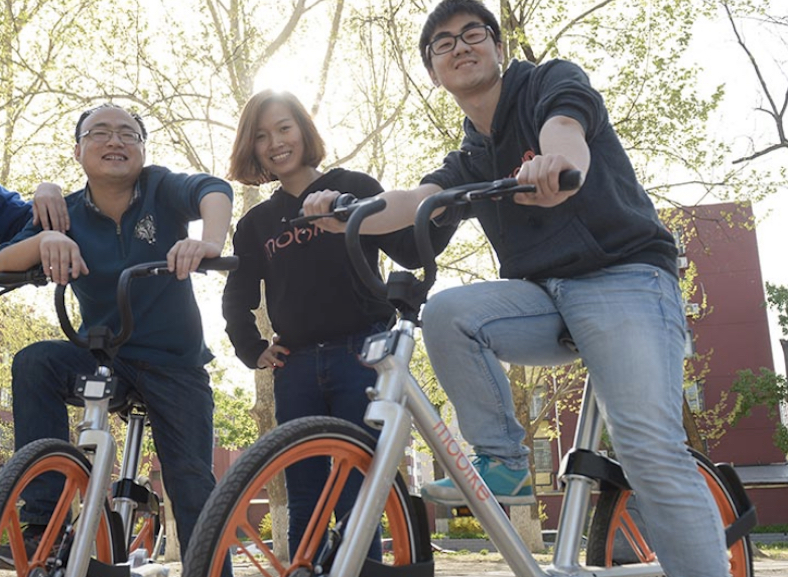 Chinese bike sharing company Mobike is now worth billions of U.S. dollars, the company's CEO Davis Wang said during an interview with media.
The company became a "unicorn" in January after it completed a US$215 million series C round from Tencent Holdings Ltd. and Warburg Pincus at a valuation of over US$1 billion.
Last month, Mobike's biggest competitor ofo announced that its valuation had reached US$2 billion, which is about double the company's estimated worth in March when it raised a US$450 million round.
Mobike's Wang also said that the company plans to expand its business to from 150 cities to 200 cities by the end of this year, and is seeking partnerships with technology companies, including "Internet of Things" suppliers, solid tire manufacturers, new material companies and global partners in terms of map development and mobile payment.
Founded in 2015, Mobike launched its bike renting operations in Shanghai on April 22, 2016. In less than a year, the company has rapidly expanded to over 50 cities around China and internationally. Mobike currently operates more than 3.65 million bicycles, with tens of millions of users, the company says. It currently has an average of over 20 million rides every day.
Mobike has been an active fundraiser. It raised a series B round from Panda Capital and JOY Capital last August, followed by a US$100 million series C round in October from investors including Hillhouse Capital, Warburg Pincus, Sequoia Capital, Qiming Venture Partners, Tencent Holding Ltd., Bertelsmann Asia Investments.
This January, it completed a US$215 million series D round led by Tencent and Warburg. In the same month, Foxconn Technology Group invested in the start-up as a strategic partnership for an undisclosed amount of money.
Two months ago, Mobike launched operations in Singapore, the first city outside of mainland China. Wang claims that the company currently has teams in Singapore, Japan, Europe and the U.S. to manage its business.