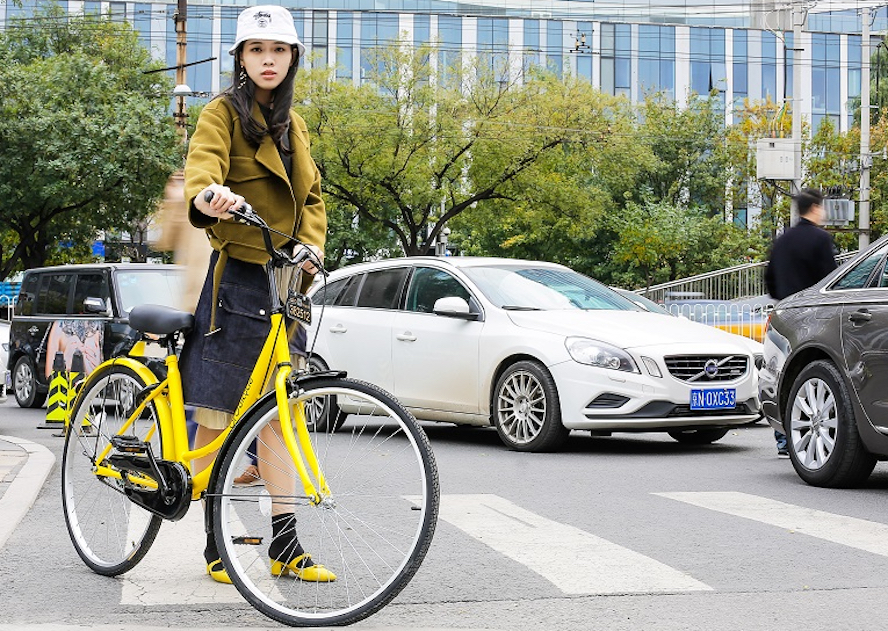 Beijing-based bike rental company ofo today increased the deposit new users must pay to borrow bikes to RMB199 (US$29) from RMB99 (US$14.5) previously. Despite the increase, ofo's deposit price remains significantly less than the RMB299 deposits required by rival Mobike.
ofo can charge a smaller deposits because its bright yellow bikes are relatively cheap to buy, at between RMB200 (US$29) and RMB300 (US$44). Mobike's bikes, which are higher quality and include more technology, cost the company RMB2,000 (US$293) to RMB3,000 (US$439) per bike.
Allen Zhu, managing director at GSR Ventures, an early investor in ofo, said that it takes two to three months for each ofo bike to recoup its costs, while it takes as long as two years to recoup costs for ofo's rival, referring to Mobike.
Both companies have faced complaints related to deposit fees. Users deposits are charged immediately via mobile payment, but takes days or up to a week to be returned. As such, bike rental companies have large sums of deposited money sitting on their account at any one time. Users pay around RMB1 per half hour for riding the bikes.
The latest deposit price hike comes as ofo is developing a new smart credit system that will incorporate users' bike rental habits and credit worthiness. Ofo plans to offer deposit free rides for users with high credit scores under a partnership with Alibaba-affiliated Ant Financial. This privilege has so far been rolled out in Shanghai, Hangzhou and Guangzhou.
Ofo is currently looking to raise up to US$500 million in a new financing round at a US$3 billion valuation. Mobike, meanwhile, announced a massive US$600 million series E funding round led by Tencent last week.