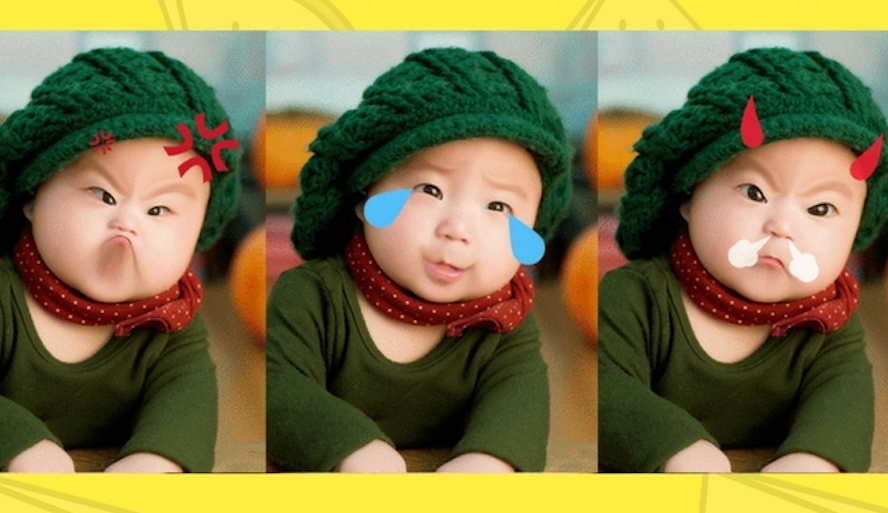 Chinese search giant Baidu, Inc. has launched a new smartphone app that leverages the company's facial recognition technology to add emoji-like expressions and animations to people's photos.
The new app, named HAHAmoji, makes use of Baidu's Deep Image technology to identify people's faces in photos, and then enhances them with cute or funny expressions. The app can also add animation to images. Users can save their favorite animations as GIF files on their phone or share them directly with friends on Facebook, WhatsApp, Instagram, Twitter, LINE and other social platforms.
"Using facial recognition technology for fun helps demystify AI by letting more people experience it and play with it," said Jiang Feng, product manager of HAHAmoji. "HAHAmoji is all about having fun with friends, challenging them to see who can make the funniest emojis – and also pranking them with selfies."
HAHAmoji currently supports seven different facial animations, including extreme anger, sly smile, nose-picking, mad as hell, joy and sorrow, epic face slap and cutie cheek pinch.
HAHAmoji is the latest addition to Baidu's international product lineup and incorporates the company's own AI technology. Previously, Baidu launched a Japanese keyboard app called Simeji, which used AI-powered speech recognition to allow users to dictate their chats instead of typing.
Baidu's AI department was rocked earlier this year by a number of high-profile departures. In March, renowned AI expert Andrew Ng, vice president and chief scientist at Baidu, resigned to seek new challenges. Around the same time, the company also lost the head of its autonomous driving unit, Wang Jing, and two other key executives at the same unit, James Peng and Lou Tiancheng.