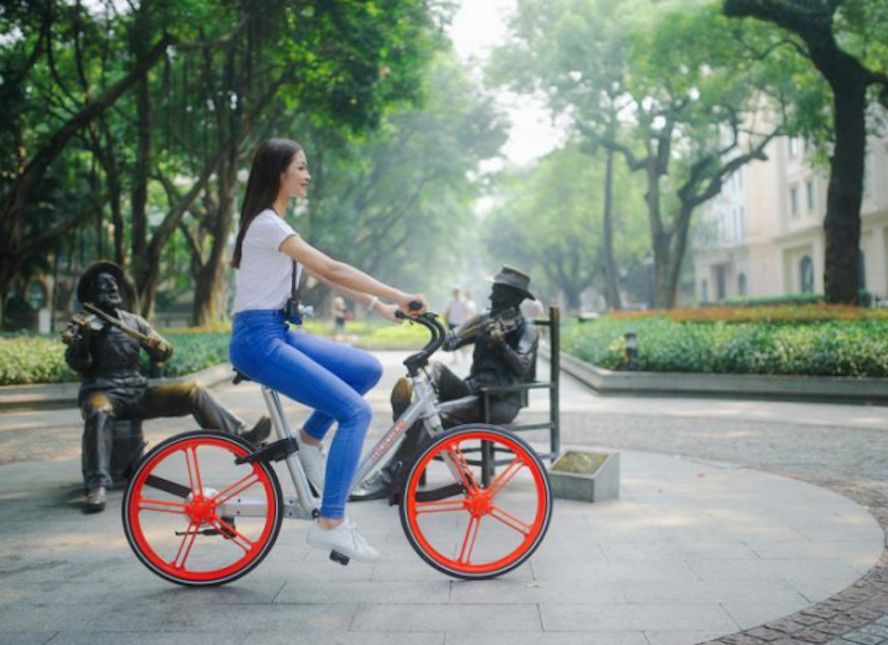 Leading Chinese bike-sharing company Mobike says it has established a Japanese subsidiary, Mobike Japan Ltd., in Fukuoka city, with plans to begin services in that city later this year. The move comes after the company expanded into Singapore in March and announced plans to launch services in the U.K. later this month.
"Mobike is very excited to enter the Japanese market, and Fukuoka city, known for its innovation and dynamism," said Chris Martin, Head of International Expansion of Mobike. "Fukuoka city government and the Fukuoka Directive Council (FDC) have given Mobike an incredible platform from which to expand our business in Japan."
The announcement comes as Mobike is engaged in an ambitions expansion campaign. The Beijing-based bike rental company just announced a US$600 million series E financing round led by Tencent last week.
The capital is to be used to fuel global expansion with an objective to be in 200 cities by the end of this year. It's an ambitious objective. When it revealed plans to launch services in the British cities of Manchester and Salford later this month, Mobike said it will be its 100th city. If so, the company needs to land in 100 more cities by the end of 2017.
Mobikes are equipped with high-tech features including smart-lock technology and built-in GPS connected via its Internet-of-Things (IoT) network. It allows users to locate and unlock the nearest vehicle, ride it for a small fee of RMB1 (US$0.15) per hour, and return the bike wherever the rider gets off.
"We welcome Mobike's easy-to-use bike-sharing service in Fukuoka city, which adds vibrancy to the city's long-established cultural heritage," said Soichiro Takashima, mayor of Fukuoka city. "We look forward to the benefits Mobike will bring with the reduction of automobiles, and the positive impact Mobike's eco-friendly bike-sharing service can provide."
The company's chief rival, Beijing-based ofo, has also embarked on an international expansion campaign. Its bike service has been launched in Silicon Valley and Cambridge in the U.K. The company also plans to expand to 200 cities in China and 20 countries internationally.