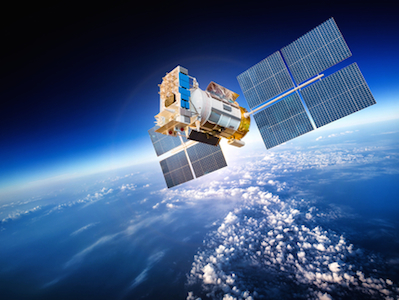 Chinese Internet giant Tencent Holdings Ltd. has led a US$27 million series B round in Satellogic, a satellite data solution provider headquartered in Palo Alto, California. The deal mark's Tencent's third investment in U.S.-based space technology companies in little over a year.
San Francisco-based early stage venture capital firm CrunchFund and a number of unnamed investors also participated in the round, according to media reports.
Founded in 2010, Satellogic develops smart data solutions, which offer affordable, high-resolution geo-intelligence, with the capability to capture planetary images of one meter resolution. Its data products can be applied in a number of fields including agriculture, pipeline monitoring, critical infrastructure monitoring, business intelligence and disaster respond, the company claims.
Earlier this month, the start-up launched sixth micro-satellite aboard a Long March-4B rocket that took off from Jiuquan Satellite Launch Center in China. The satellites will be used to monitor crops and fields, support the oil and gas industry and aid governments-critical infrastructure, according to the reports.
In 2015, Satellogic raised an undisclosed amount in a series A round also led by Tencent.
Tencent has recently backed two other U.S.-based companies specializing in space technology, Cape Canaveral, Florida-based Moon Express and Redmond, Washington-based Planetary Resources.
Moon Express, which has a long-term goal of mining the Moon for resources, raised a US$20 million series B round from a number of unnamed investors in January. It has raised over US$45 million in total so far.
In May 2016, Planetary Resources, which aims to mine asteroids, secured US$21.1 million series A funding from a number of investors, including Tencent.