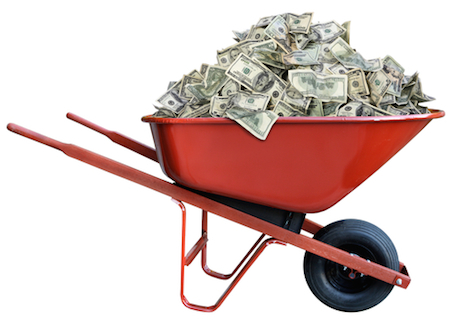 CMC Capital Partners, a venture capital and private equity firm founded by former president of Shanghai Media Group Li Ruigang, has raised US$600 million for its second U.S. dollar-denominated fund at its hard cap.
According to a filing submitted with the U.S. Securities and Exchange Commission at the end of May, CMC Capital Partners II, L.P. has sold US$182 million to U.S. investors, and US$366.5 million to non-U.S. investors.
The vehicle is reportedly already one-third invested. Some of CMC's latest non-Chinese investments include a stake in U.S. talent and sports agency firm, Creative Artists Agency (CAA), announced in April.
The firm also acquired an undisclosed stake in Imagine Entertainment, a Hollywood production firm led by director Ron Howard and producer Brian Grazer, last spring.
Founded in 2010, CMC focuses on investing in the media, film, entertainment and sports sectors in China and globally. The group also operates CMC Holdings, which focuses on making strategic investments with an eye to create synergy among its dozens of portfolio companies.
Some of CMC's other portfolio companies include online video content provider Yitiao, online education firm Yuantiku, Chinese financial news portal WallStreetCn.com, and media ranking firm Newrank.

Update on July 5, 2017: CMC Capital issued the following release:
CMC Capital Partners Closes Second USD Fund at $600 million Hard Cap

July 5, 2017 – CMC Capital Partners ("CMC Capital" or the "Firm") is pleased to announce the final closing of its second USD Fund, CMC Capital Partners II, L.P. ("Fund II" or the "Fund"), at the hard cap of $600 million. The Fund was oversubscribed and surpassed its $500 million fundraising target. The limited partners subscribed to Fund II represent a group of top-tier global investors including public pension plans, sovereign wealth funds, insurance companies, fund of funds, family offices, high net-worth individuals, and other institutional investors. Consistent with the prior fund, the Fund will continue to invest in fast growing companies in media & entertainment, Internet & mobile and lifestyle sectors, both in China and with a strong China growth angle.

"We are humbled by the support and vote of confidence from our existing investors and are pleased to welcome new investors into the Fund." said Ruigang Li, Founding Chairman of CMC Capital Partners. "The China market is playing an increasingly important role in our target sectors globally. This unique and exciting market requires profound and in-depth understanding of the market landscape. Leveraging our deep domain expertise and resources, we will continue to explore attractive opportunities and provide value-added services to our portfolio companies."

As of the final closing, the Fund is approximately one-third invested, having completed a number of investments in leading media companies across content, platform and services, and Internet companies that are rapidly revolutionizing traditional industries. "We will continue to deploy at a measured investment pace, applying discipline and patience to identify opportunities which are consistent with our investment strategy. We are dedicated to help our companies expand to the next phase of growth by adding true strategic value." added Ruigang Li.

About CMC Capital Partners
Founded in 2010 by Ruigang Li, CMC Capital is China's leading private equity firm with a focus on media & entertainment, Internet & mobile, and lifestyle sectors. With a deep understanding of the China market, an extensive network of industry resources and prominent operational capabilities, CMC Capital has created and supported the growth of many industry leaders in its focused sectors.