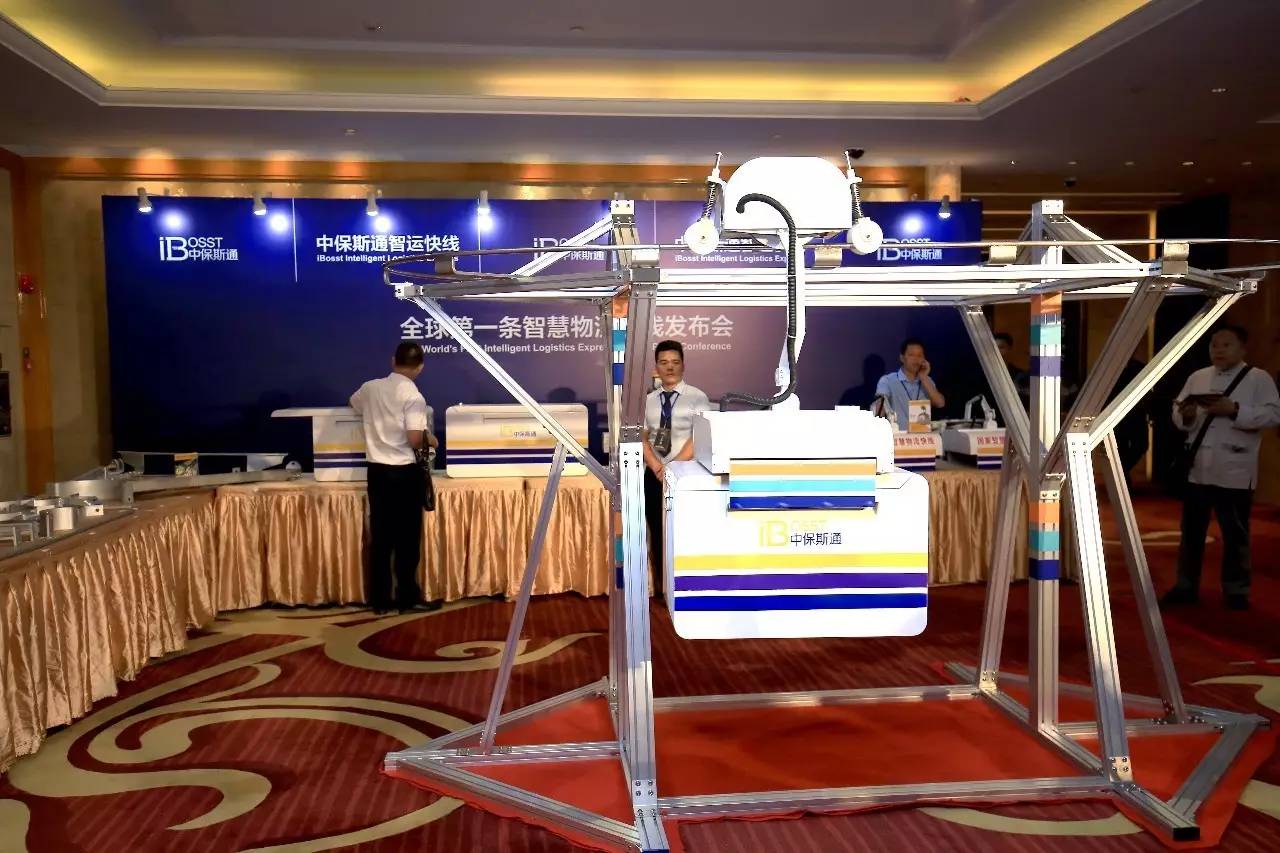 Construction of China's first long-distance, robotic based logistics system, named Intelligent Logistics Express, has been completed and will begin operations in the southern province of Guangdong province.
The automatic goods delivery system, developed by Guangzhou-based iBosst, is a 15 kilometer elevated cable system connecting Hua'an town with Huazhou city. Using the cable network, delivery robots can carry goods of up to 100 kilograms at up to 60 kilometer per hour at street-lamp level.
"The 'Intelligent Express' project is not only an innovative tool for logistics transportation, it also brings about a series of secondary and tertiary innovations with over RMB100 million innovation investment," said iBosst in a statement. "For example, developing cloud-based intelligent systems, establishing a nationwide control and dispatch system, and the integrated optimization of big data platforms, are the biggest advantages of this project."
The robots, which are embedded with autonomous driving systems and controlled remotely will realize one hour delivery in the same city at half the traditional delivery cost, according to the company.
Artificial intelligence is becoming increasingly prevalent in the Chinese logistics sector, with companies such as Cainiao Network, JD.com Inc. and Suning Commerce Group each making advances in the use of autonomous driving, autonomous storage, autonomous delivering, logistics robots.
"The intelligent logistics industry is in the early stage. With the development of Internet of Things in logistics industry, a number of logistics devices can be connected to Internet with sensors," said He Liming, the chairman of CFLP.
Last year, the market size of logistics data, logistics cloud and logistics technology services reached RMB200 billion (US$29 billion), and it is expected that the number will exceed RMB1 trillion (US$140 billion) by the year 2025. Technologies such as big data, Internet of Things, cloud computing, robots, augmented and visual reality, and blockchain will push the development of the intelligent logistics industry, according to China Federation of Logistics & Purchasing (CFLP).