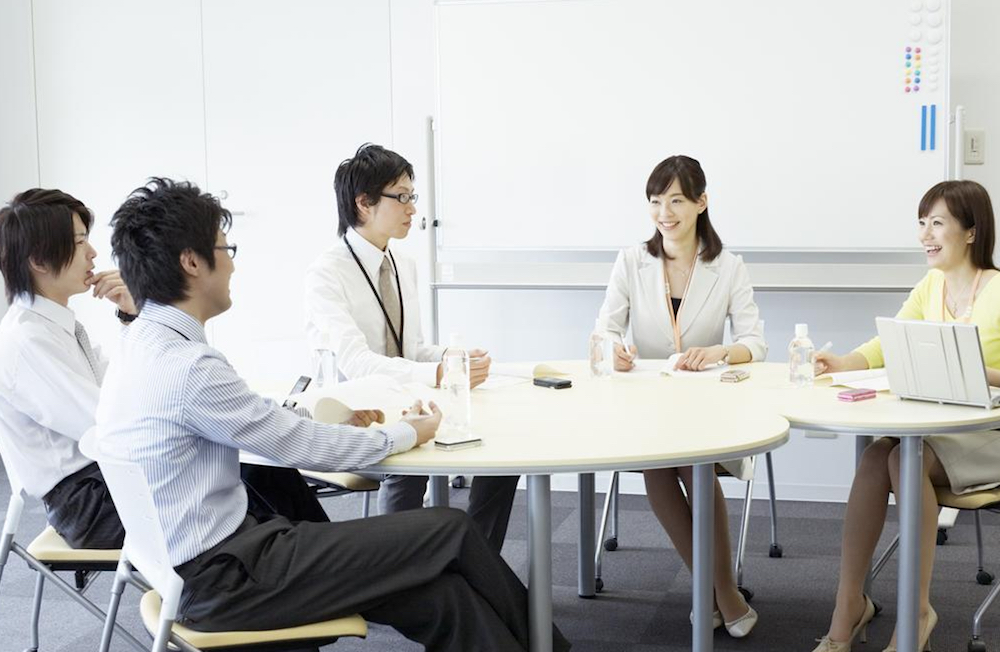 WorkFusion, an artificial intelligence start-up focused on automating repetitive back-end work for companies, is now eyeing the Chinese market as part of its global expansion, replacing routine white-collar jobs as it goes.
"China is of great interest to us, because they are trying to achieve a lot of productivity improvement in banking and other sectors," Max Yankelevich, CEO of WorkFusion, told China Money Network during the RISE conference in Hong Kong last week. "We have seen a lot of interest from Chinese companies to deploy our robots in their workforce."
What WorkFusion does is basically have bots learn and take over white-collar knowledge jobs for corporations such as banks, healthcare and insurance companies. These companies have 50% to 70% of their employees doing repetitive, routine work such as invoice processing, mortgage compliance and loan underwriting, Yankelevich said. WorkFusion's products enable companies to let machines perform those tasks, instead of paying human staff.
Yankelevich calls this disruptive tech trend Outsource 2.0. Instead of outsourcing back-end office work to countries where labor costs are much cheaper, WorkFusion lets companies outsource to robots that "can work 24 hours a day and do not take a coffee break or check out their Facebook page." He says China's size and rapid growth makes it a promising market for AI automation.
"Chinese companies are primarily looking to improve efficiency to help them do a lot of more, because they have to serve a very large market. Unlike institutions in the U.S. and Europe, where companies are looking for cost savings because their top line are not growing as fast," Yankelevich commented.
Operating in the robotic process automation (RPA) sector, WorkFusion just completed a US$35 million series D round in January to finance its global quest, which has seen the company open offices in Singapore, India and Australia, in addition to its U.S. and Europe operations. The seven-year-old company is in the process of setting up an office in Hong Kong, and is in talks with a number of Chinese clients as it prepares to enter the world's second largest economy.
Globally, the robotic process automation (RPA) market is growing rapidly as an emerging new frontier of AI application. The market size in 2016 was estimated to be US$271 million globally, according to HFS Research, while Research and Markets predicts that the global RPA market will reach US$8.75 billion by 2024, a 32-fold expansion over the next eight years.
WorkFusion, started in 2010 by Yankelevich, a soft-spoken Russian entrepreneur and MIT graduate who has lived in the U.S. for 20 years, is leading the pack in the RPA market with the biggest cash stash and fastest execution. Having raised US$75 million in total venture capital, the company is eyeing a U.S. initial public offering in the next year or so, and aims to be profitable at the time of its stock market debut, said Yankelevich.
In one example, WorkFusion's AI technology helped South Africa's Standard Bank shorten its process for opening bank accounts to around 12 minutes, down from a complex, 22-day process that involved up to hundred people. Usually, companies look to replace 30% to 60% of their white-collar work load with bots within three to five years, sometimes achieving up to 60% cost savings in the process.
Interestingly, Outsource 2.0 works for countries where labor costs are already low to start with, because companies can not only save on salaries, but also on costs associated with office space, equipment and sick days. The revolution is, ironically, hitting companies that led the Outsource 1.0 era. Indian IT outsourcing company Infosys revealed last month that automation has led to the loss of 11,000 jobs at the company.
If all of these sound worrisome, Yankelevich has more chilling news. He believes the currently AI evolution, specifically machines replacing human labor, will happen much faster than expected. Within five years – instead of commonly thought ten to 20 years – there will be a large reduction of jobs around the world. There could soon be a downward spiral in employment as many jobs get lost before new ones could be created fast enough to replace them. The unemployment ratio in the U.S. could hit 10% in a worst case scenario, he predicted.
But not all is gloom and doom. There will be new jobs created, especially ones to create and manage the machines and robots. There will be more jobs for employees focused on sales and customer service. There will be jobs that "we still don't know about". And most of all, there may be a universal guaranteed income for everyone, a policy Yankelevich supports, so that having no job is just okay.
"Because corporate profits will increase if costs are reduced significantly, so we could fund (universal income) with robot taxes," he said.