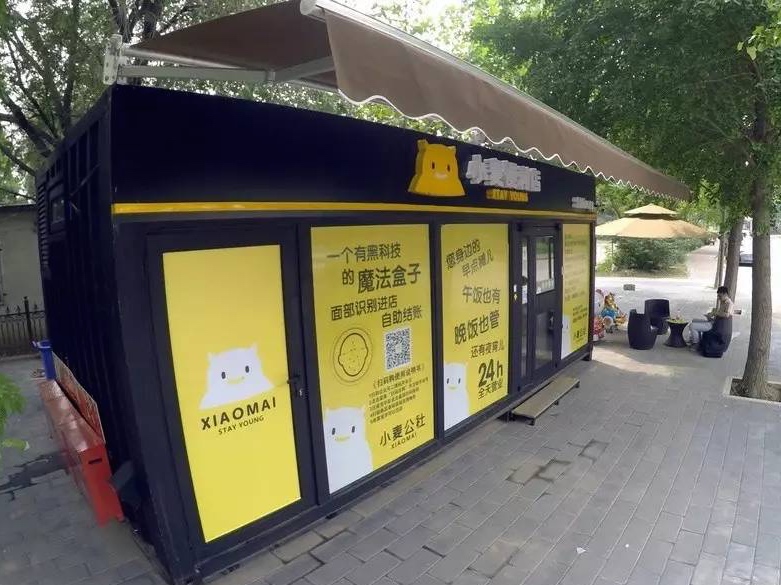 Warning: Venture investment in cashier-free convenience stores will explode. Another fully automated convenience store start-up in China just raised RMB125 million (US$18.5 million) from investors after US$20 million was poured into two similar companies during the past two weeks.
Aplus Capital, an early stage investment fund, led the latest series A round in Xiaomai, a Beijing-based automated convenience store operator, with participation from Chenshan Capital. Xiaomai's stores operate in similar ways to rival Bingobox, letting users scan their face or their phone to enter the store. Users can then conduct self-help check-out via bar code scanning and mobile payment.
Since Amazon.com Inc. launched its first checkout-free Amazon Go last December, a number of Chinese start-ups have imitated the concept. These start-ups lack most of the cutting-edge technologies of Amazon Go, such as machine learning, intelligent shelves and image tracking. Most Chinese copycats simply provide an optional self-service retail experience aided by bar codes and mobile payment. Despite the limitations, investors are more than eager to back them.
In February, Zebra Capital, an investment vehicle run by Qunar.com founder CC Zhuang, invested in Bianlifeng. Bingobox received over RMB100 million (US$14 million) and F5 Store completed a RMB30 million (US$4.4 million) round earlier this month. Alibaba also launched its own self-service store, Taocafe, two weeks ago.
Xiaomai launched its checkout-free convenience stores in 2015, and currently operates over ten stores in different districts in Beijing, offering customers simple breakfasts, fresh food and daily consumables.
It plans to use the latest proceeds to build up its supply chain and upgrade its products and system. The company plans to launch a new fully automated version of its convenience stores with better smart hardware soon.