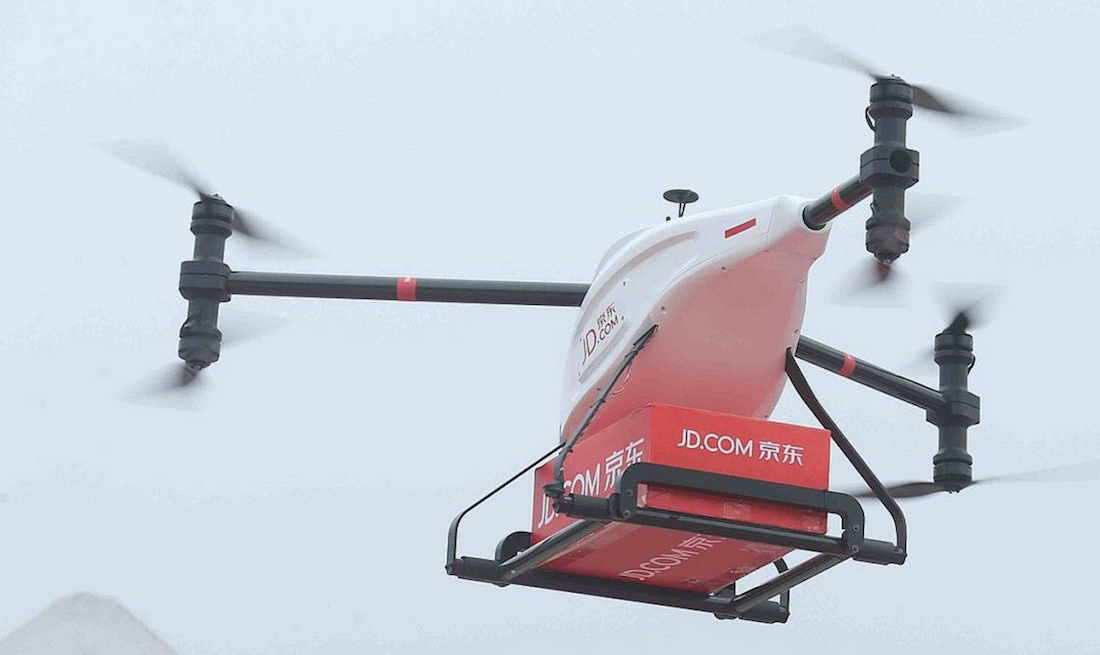 Chinese e-commerce leader JD.com Inc will see revenue expand by 1,000%, while its employee head count will fall by one third over the next ten years due to the use of artificial intelligence technology, says company founder and CEO Richard Liu.
JD.com currently has 120,600 employees, a number Liu hopes to reduce to around 80,000 by 2027. The cuts will be achieved via the use of unmanned warehouses, self-driving trucks, delivery robots and drones, he said yesterday at an industry conference in Shanghai.
"Why must JD.com use AI and robots today? Is is because we have exhausted all traditional technology and methods to improve retail costs and bring efficiency to its maximum potential," Liu said. "This is not because we like to follow a hot trend. This is our only choice to achieve another critical breakthrough in efficiency maximization."
By November 2018, JD.com will complete construction of its first unmanned warehouse where AI and robots will conduct all work related to parcel sorting, packaging and categorization. JD.com is also currently developing self-driving trucks, which will serve as mobile dispatch centers, releasing robots to make final deliveries.
In rural regions, JD.com plans to launch drone deliveries to ship agricultural products to city dispatch centers. JD.com has signed agreements with Sichuan and Shaanxi province to build dozens of drone airports. Drones will be able to bring perishable fruits and wild mushrooms from remote places to urban dinner tables without employing land transportation.
At the same time, AI technology will help provide accurate predictions of product demand, in turn helping JD.com to better manage supply chain and logistics resources, said Liu.
"That's why we are talking about the fourth retail revolution, and I believe this will be the ultimate retail revolutions because this will take efficiency in retail to its peak as we know it," Liu said. "Even in a future where all products can be 3D printed (at home), there will not be another retail revolution. Instead, that will be a technology revolution in upstream manufacturing."