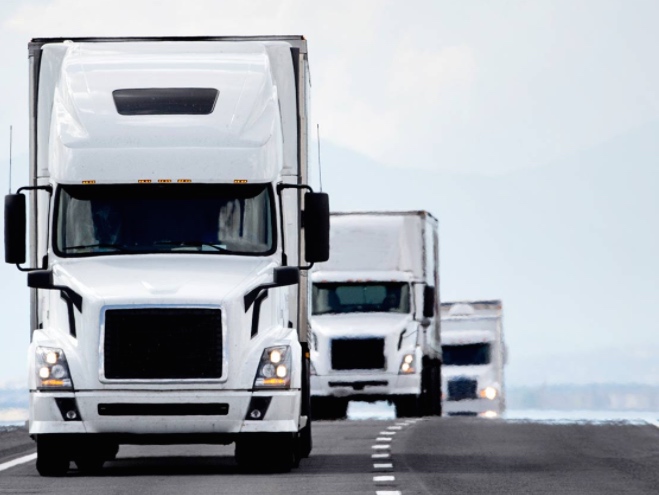 American graphics chip manufacturer Nvidia Corp. has led a series B round in TuSimple, a Beijing-based start-up developing autonomous truck technology.
The dollar amount of the investment was not disclosed, but Nvidia will acquire a 3% stake in TuSimple, according to a company announcement.
Nvidia has pushed aggressively into the autonomous driving industry, with its self-driving business accounting for most of its revenue increase last year. The TuSimple investment marks the company's first investment in a Chinese company developing self-driving technology.
Earlier this year, it joined Baidu's open-source autonomous driving platform Apollo. Nvidia has also previously partnered with major automotive manufacturers Audi, Toyota Motor Corp and Volvo Group to develop autonomous driving technology.
With the latest investment, TuSimple will help support the American chip giant's artificial intelligence computing platform for self-driving vehicles, Drive PX 2.
Founded in 2015, TuSimple specializes in developing machine vision-focused autonomous driving solutions. It aims to develop self-driving trucks with level four automation, which means the trucks are fully autonomous and can perform all safety-critical driving functions and monitor roadway conditions for an entire trip.
The company has developed machine vision technology, millimeter-wave lidar, and a three-dimensional high-resolution digital map. It claims that its technology allows for a single driver to lead several autonomous trucks at the same time.
TuSimple currently has research centers in Beijing and San Diego. Last year, it ranked No.1 in KITTI and Cityscapes, an influential public leaderboard for autonomous driving algorithm datasets. It is planning a test of its self-driving trucks on a Chinese expressway next month.
The start-up previously raised an undisclosed series A round earlier this year. In 2015, it received a RMB50 million (US$7 million) angel round from Wei Venture Capital, an investment firm established by Sina together with Sequoia Capital, IDG Capital, Sinovation Ventures, Yunfeng Capital and Draper Fisher Jurvetson.
It plans to use the latest proceeds to invest in research, development and recruitment.