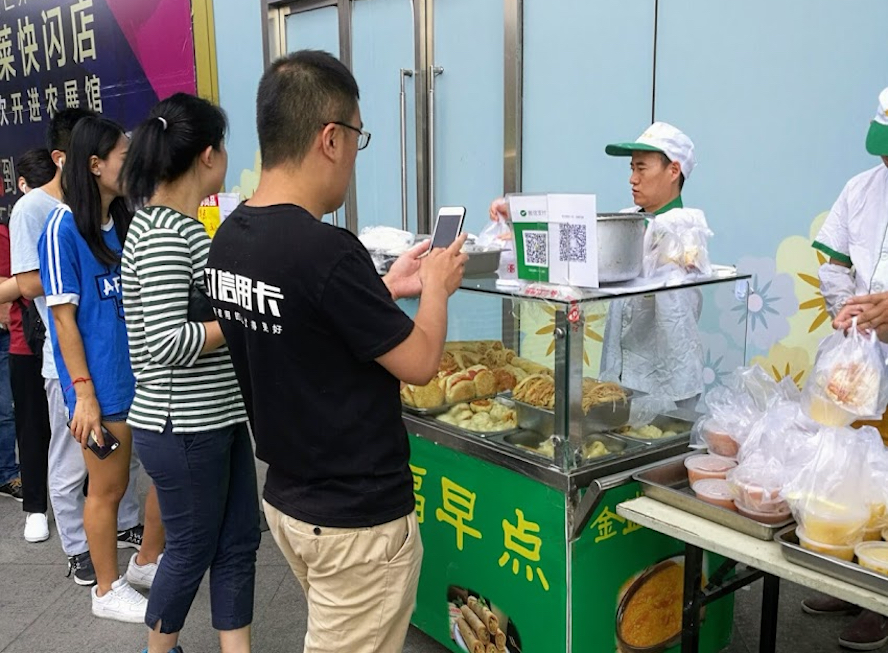 Chinese consumers spent US$5.5 trillion via mobile payment platforms last year, about 50 times more than their American counterparts. By the end of 2016, Tencent alone saw both its active mobile payment accounts and average daily payment transactions exceed 600 million, according to a new report released by Tencent Research Institute, The Chongyang Institute for Financial Studies at Renmin University of China, and research firm Ipsos.
Based on a sample data set from WeChat Pay in 324 Chinese cities along with an online survey of 6,595 respondents, the survey found that the cashless lifestyle is quickly becoming a reality in China.
Specifically, 52% of Chinese use cash for 20% or less of their monthly consumption. Around 74% of people stated that they could live for more than a month with only RMB100 (US$15) in cash, and 84% said that they could accept a totally cashless lifestyle.
Going cashless is helped by the fact that almost all dining establishments in China accept mobile payments, including street food stands and tiny restaurants in remote mountain areas. The percentage of mobile payments for dinning out is extremely high.
Fast-food chains conduct 74% of their transactions via mobile payments, with 16% and 6% conducted via cash and credit cards. For street food stands, where mobile payment is the least utilized, around 40% transactions are conducted via mobile payments, with 56% in cash and 1% in credit card, according to the report.
Mobile payment is also the preferred payment option across the retail sector. Convenience stores conduct 68% of their transactions via mobile payments, with 27% and 4% conducted in cash and via credit cards. The mobile payment percentage for supermarkets, shopping malls, brand retailers, appliance stores are 63%, 62%, 57% and 51%, respectively.
In the entertainment industry, around 77% of movie tickets are bought via mobile payments. For Karaoke bars, beauty salons, spas and massage centers, as well as gyms, mobile payments account for 60%, 53%, 51%, and 48% of transactions, respectively.
Mobile payments also dominates spending on travel, with 62% of taxi rides, 57% of hotels bills, 56% of tourism attraction tickets, and 46% of gas station purchases conducted via mobile payments.
2017 Mobile Payment Usage in China
(Credit: China Tech Insights)