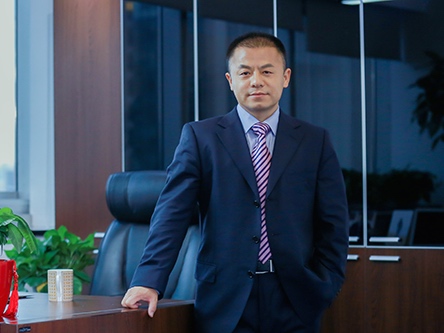 Ma Weiguo (pictured), a partner at Shenzhen-based Cowin Capital, has left the firm to establish his own private equity firm targeting opportunities in China's new economy.
The firm, named Shanghai Yichen Investment Management Co. and headed by Ma, will focus on investments in new material, new energy, energy conservation and environment protection, telecom, media and technology and healthcare, according to a company announcement.
Shanghai Yichen initiated operations with a formal ceremony over the weekend. It plans to set up a buyout fund, a growth fund and an industry fund, with the goal of raising RMB5 billion (US$740 million) within three years.
Its debut fund will target pre-IPO investments in more mature private companies. The vehicle has secured capital commitments from Sequoia Capital China's partner Wang Cen, Aplus Capital's chairman Sheng Xitai and Hongdao Investment's founder Wei Baochuan.
Ma, who left Cowin Capital in June, said he wants to build a firm that combines both private equity investments with investment banking services. For example, the firm will be able to invest in a pre-IPO company, as well as conduct IPO underwriting for the company's stock market debut. It will also help the company seek and secure mergers and acquisitions after the IPO to further grow its valuation.
Ma served as managing partner at Cowin Capital from 2012 until June of this year. During his tenure, he helped over 100 companies launch IPOs, refinancing and acquisition deals. Han's Laser Technology Co., Ltd., BlueFocus Communication Group Co. Ltd., UTour Group and China Fortune Land Development Co., Ltd. are some of his major deals.
Cowin Capital was established in 2000 in Shenzhen as one of the earliest private equity firms in China. It currently manages RMB20 billion (US$3 billion) and has invested over 280 companies. It had achieved exits of over 130 companies, of which 50 were IPOs. The firm was listed on China's New Third Board in July 2015.