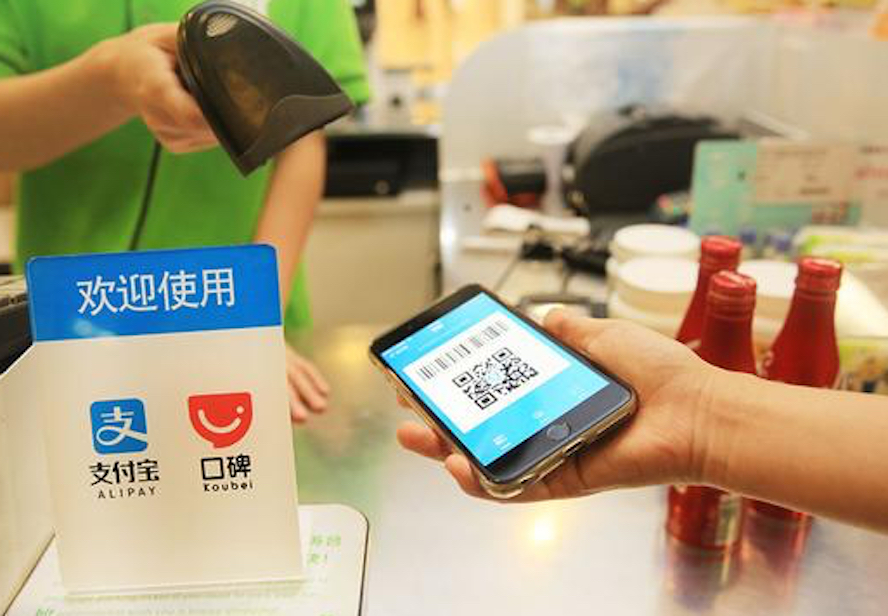 Alibaba and Tencent wanted to kill cash. But their dreams of a cashless society may get crushed first.
Concerned about the declining use of China's fiat currency and alarmed by reports of merchants refusing the RMB as payment, the People's Bank of China has taken action to ban, or at least limit the use of the word "cashless" in promotional materials published by digital payment giant Alibaba's Ant Financial.
At the beginning of the year, Ant Financial's third-party payment service Alipay announced their intention to create a "cashless society" in China within the next five years. Since then, it has formed partnerships with numerous Chinese cities to build "cashless cities". Similarly, Tencent's TenPay has committed massive resources to push their "cashless agenda", in order to get consumers to use its mobile payment services instead of paying cash or using credit cards.
But after monitoring the two Internet giants' activities with growing concern, the Chinese central bank has started taking action. At the end of last month, the Wuhan branch of the PBoC required that Ant Financial remove the term "cashless" from all of its promotional materials and ask its partnering merchants to respect consumers' freedom in choosing their payment methods, according to state media outlet Securities Times. In addition, merchants are now prohibited from refusing cash payment.
Since then, Ant Financial has renamed one of its latest promotions from "Cashless Week" to "Golden Week". Cashless Week was originally designed to encourage consumers and merchants to stop using cash with generous coupons and rewards to spread the use of Alipay across the country from August 1 to 8. Alibaba's Hema Supermarket has also reacted to the government's mandate by changed its policy from "no cash payment" to establishing special cash payment lanes.
There have been a growing number of media reports about merchants refusing cash as payment. In one instance, a noodle restaurant in the coastal city of Zhuhai reportedly accepts only mobile payment and refuses cash. The PBoC's Zhuhai branch quickly termed such behavior illegal, as it is against the law in China to refuse fiat currency as payment.
But the issue is controversial, even among central bank officials and policymakers. According to one school of thought, using Alipay and TenPay is essentially paying for goods using deposits in a users' accounts. Cash deposits are calculated as currency, but are not fiat currency as defined in China's relevant laws, which say only Renminbi paper money and coins are fiat currency.
On the other side, experts point out that the Regulation of the People's Republic of China on the Administration of Renminbi, a law that became effective in 2000, is outdated. Currencies nowadays should include fiat currency, but also digital currency and other formats. The Chinese central bank has not clearly stated its opinion on the issue.
Some argue that a change in wording would help solve the issue. "Placing heavy emphasis on the word 'cashless' is misleading. It could make people think that cash will disappear," Dong Ximiao, a researcher at Renmin University, told Chinese media. "So perhaps instead of using 'cashless', the term 'non-cash' is better."
As a result of Ant Financial and Tencent's aggressive marketing push, Chinese consumers spent US$5.5 trillion via mobile payment platforms last year, about 50 times more than their American counterparts.