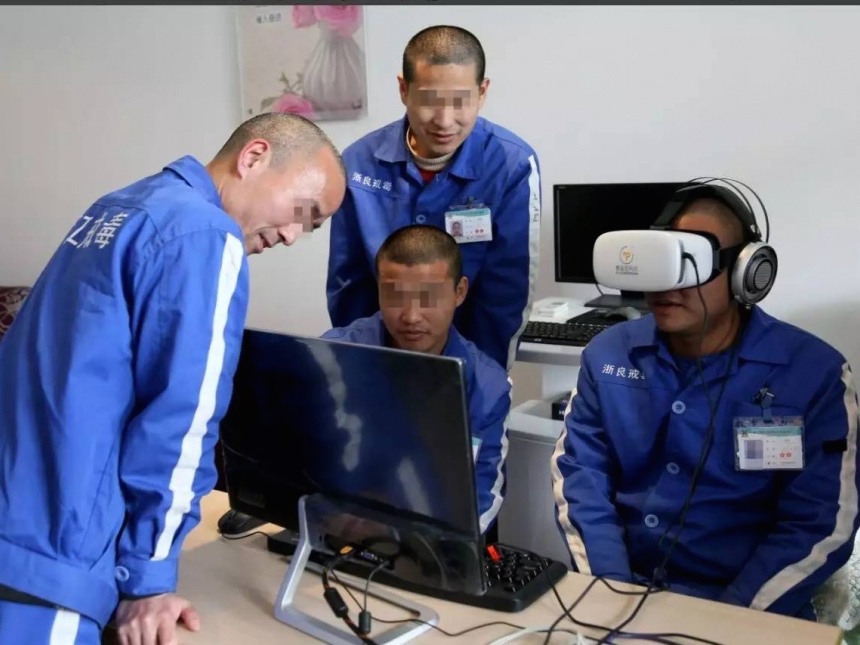 China is finding a new application for virtual reality (VR) in drug rehab centers. Four such centers have been set up in coastal Zhejiang province using VR programs to treat over 1,008 drug abusers.
The VR rehab system, developed by Zhejiang Drug Rehabilitation Authority and a local VR and neuropsychiatry company, Hangzhou Seventh Technology Co., Ltd., can reportedly assess a meth abusers level of addiction with a high accuracy rate. Patients then watch VR films to develop a sense of repulsion and disgust toward the drug substance.
VR therapy has an efficiency rate of 75% among the 60 patients who have undergone such treatment, which involves six VR-assisted programs during a 15-day therapy, according to Chinese media reports. By comparison, traditional therapy has an efficiency rate of only 3%.
The number of Chinese drug abusers has increased gradually over the past few years. As of the end of 2016, there were around 2.5 million people addicted to illegal drugs in the country, up 6.8% year-on-year. Among them, 58.4% are young people between 18 to 35 years of age, according to China Narcotics Division.
The use of VR in rehab centers is not entirely new. An American company, Dr. Phil's Path To Recovery, is producing and selling VR rehab systems to clinics in the U.S. South Korean company Meddiction also produces similar products. But the program in China appears to be the largest based on available public information.
The VR system consists of a VR headset, a headphone, and a heart rate monitor, all connected to a computer. Patients watch a VR video about drugs, while a monitor tracks their heart rate throughout the process. The addiction assessment is based on changes in heart rate.
VR technology improves upon traditional aversion therapy by helping abusers establish a relationship between drugs and strong negative emotions. The VR video has three parts. The first part is footage of real people taking drugs, followed by a disturbing sequences about the damage caused by drug-taking. The last part shows the benefits of a drug free life.
The VR system currently has one video, but the company behind its plans to develop more personalized videos and treatment courses. It is also expanding the use of VR rehab systems to other centers in China.