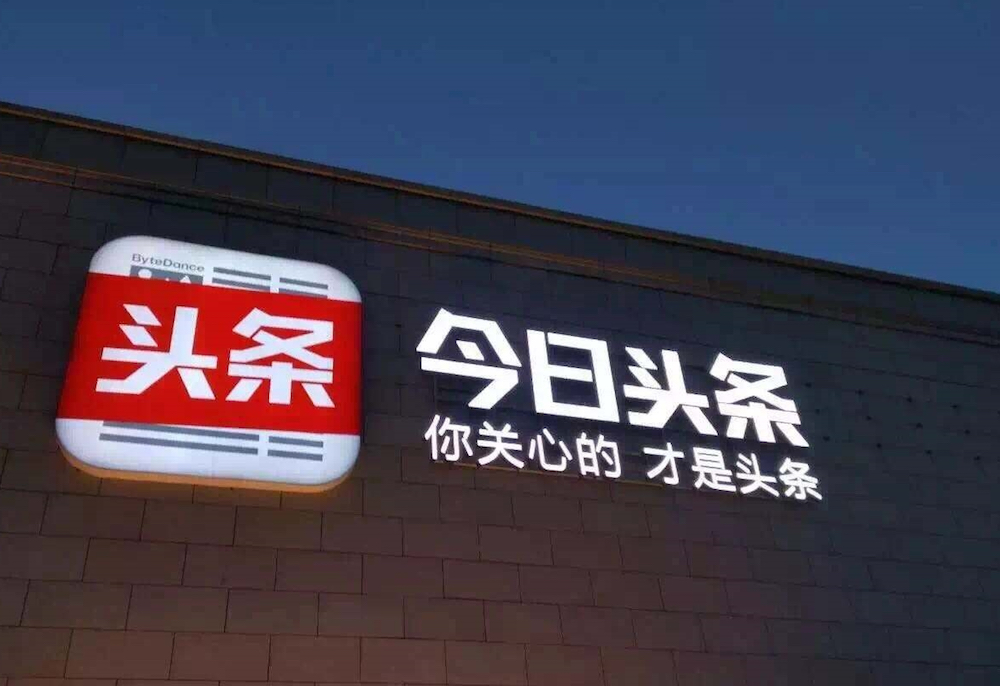 Chinese personalized news recommendation app operator Toutiao is reported to have raised a new funding round of over US$2 billion, led by American private equity firm General Atlantic.
The round would value the start-up at US$20 billion post-money, significantly higher than its US$11 billion valuation when it raised a US$1 billion series D round this April, according to media reports citing insiders. Toutiao did not respond immediately to an inquiry from China Money Network to confirm the facts.
By comparison, Dow Jones and the Wall Street Journal were bought by News Corp for US$5 billion ten years ago, and the New York Times Co has a current market capitalization of US$3.1 billion.
Launched in 2012, Toutiao, which means "headlines" in Chinese, is a news aggregation and personal recommendation mobile app that can gradually learn a users' news reading preferences. It currently has 78 million daily active users, each spending an average 76 minutes per day on the platform. The company, claiming artificial intelligence and big-data capabilities, has expanded its business to North America, Brazil, India, Indonesia and Japan.
The company, together with local services online-to-offline firm Meituan-Dianping and ride sharing company Didi Chuxing, are collectively nicknamed TMD. Some industry insiders believe the TMD's collective valuation could surpass that of the BAT, China's three Internet giants Baidu Inc., Alibaba Group Holding Ltd. and Tencent Holdings Ltd.
Toutiao plans to expand globally and has invested in a number of companies in the past few months. This April, it acquired U.S.-based video sharing platform Flipagram, to obtain a mobile video property and operations in the U.S. Last October, it led a US$25 million series D round in Indian news aggregating app Dailyhunt.
Toutiao raised a US$1 billion round led by Sequoia Capital and CCB International in April. In 2014, it completed a US$100 million round at a valuation of US$500 million from Sequoia and Weibo Corp. It also received an undisclosed amount in a series A and series B round from Yuri Milner, founder of DST Global, and SIG China in 2012.