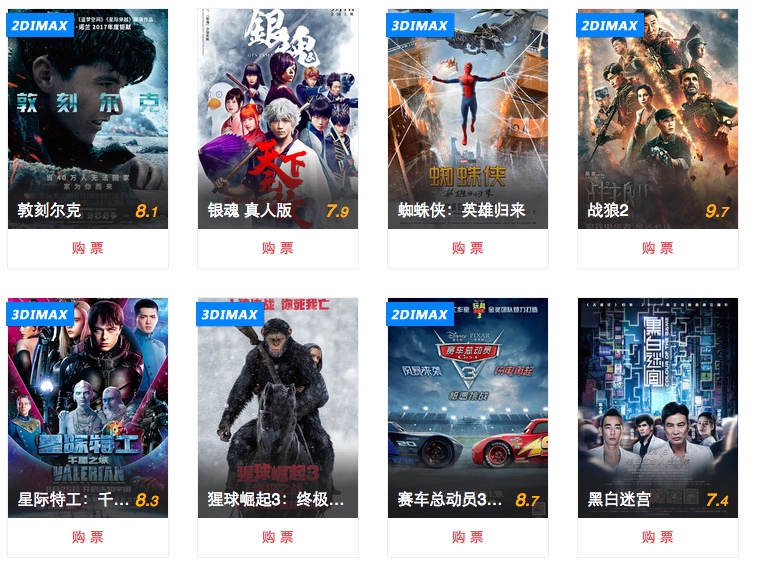 Beijing-based television and film company Enlight Media has agreed to acquire a 11.11% stake of Maoyan, a Chinese online movie ticketing service provider, for RMB999 million (US$152 million).
The deal values Maoyan at RMB8.99 billion (US$1.38 billion), a slight increase from its previous worth of US$1.27 billion in May 2016, when Enlight acquired 19% of Maoyan for RMB1.58 billion (US$240 million), according to a security filing submitted by Shenzhen-listed Enlight Media.
Maoyan is a company listed on China Money Network's China Unicorn Ranking, the most complete list of all private Chinese companies valued at US$1 billion or more.
Enlight Media has agreed to purchase the Maoyan stake from Enlight Holdings, the controlling entity of Enlight Media. Once the deal is completed, Enlight Media will hold a 30.11% stake of Maoyan, while Enlight Holdings will hold 47.02%. Enlight Holdings bought its Maoyan shareholdings via a number of transactions since last May after Meituan-Dianping span off the unit into an independent company.
Maoyan is one of the three leading players in the online movie ticketing field in China. In the first quarter this year, Maoyan, Tencent Holdings' Weiying Technology and Alibaba Group's Taopiaopiao each held 23%, 20% and 16% market share of the domestic online movie ticketing market, respectively, according to Bigdata Research.
Weiying and Maoyan were rumored to be in merger deal talks two months ago, but so far nothing has been announced and it's unclear if the deal negotiations are still on-going.
Maoyan was founded in 2012 by Meituan-Dianping, a Chinese on-demand local services firm backed by Tencent. Later in 2016, the ticketing unit was span off into an independent company.
The company partners with 5,200 cinemas in China and has 120 million registered users. In 2015, it recorded online ticket sales transaction value of RMB15.6 billion.