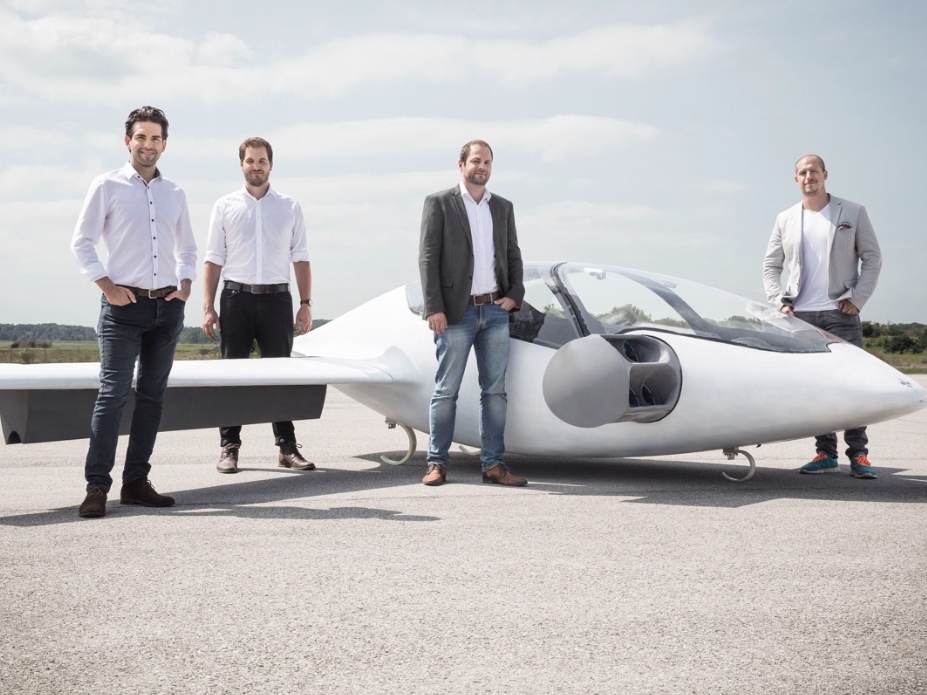 Chinese Internet giant Tencent Holdings Ltd. continues to back some of the world's most innovative start-ups, as the Shenzhen-based company says it has joined a US$90 million series B round in Lilium, a German company developing flying taxis.
LGT Group, an international private banking and asset management group, Atomic, a technology venture capital firm founded by Skype's co-founder Niklas Zennström, and Obvious Ventures, an early-stage venture firm founded by Twitter Inc's co-founder Ev Williams, also participated in the round.
The round brings the world's first all-electric jet developer's total capital raised to more than US$100 million, according to a company announcement released by Lilium.
In April, Lilium completed a successful test flight of its futuristic two-seat prototype aircraft. The jet is powered by electric motors, and takes off vertically like a helicopter based on its fully electric vertical take-off and landing (eVTOL) system. It can do complicated maneuver transitioning between hover mode and horizontal flight.
Founded in 2015, Lilium's electric jet can operate in densely populated urban areas and cover longer distances at high speed with zero emissions. With the jet requiring no significant infrastructure, the company will for the first time be able to bring high speed transportation services to small cities and villages as well as large city centers.
Its jet will be able to travel at up to 300 kilometers per hour for one hour on a single charge, which means a 19 kilometers journey from Manhattan to JFK Airport could take as little as five minutes, the company claims. The jet's economy and efficiency means flights are predicted to cost less than the same journey in an automobile taxi.
"Transportation technologies play a fundamental role in structuring our everyday lives. Lilium's electric powered eVTOL aircraft offers new mobility options that can benefit people around the world," said David Wallerstein, chief exploration officer at Tencent. "From underdeveloped regions with poor road infrastructure, to the developed world with traffic congestion and sprawl, new possibilities emerge when convenient daily flight becomes an option for all of us."
The start-up plans to use the latest proceeds to develop a five-seat jet that will fly commercially, as well as grow the company's current team of more than 70 staff members.