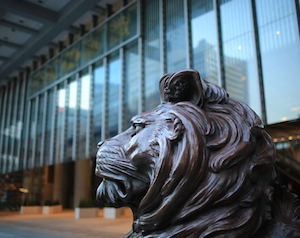 One day after China officially banned initial coin offerings (ICOs) in one of the harshest clampdowns on illegal fundraising activities, Hong Kong's financial regulator said that ICOs are likely to fall under its purview.
Depending on the facts and circumstances of an ICO, digital tokens that are offered or sold may be securities as defined in the Securities and Futures Ordinance (SFO) and subject to the securities laws of Hong Kong, the Securities and Futures Commission said in a statement yesterday.
"Whilst digital tokens offered in typical ICOs are usually characterized as a 'virtual commodity', the SFC has observed more recently that certain ICOs have terms and features that may mean that they are 'securities'," the SFC said.
Where digital tokens offered in an ICO represent equity or ownership interests in a corporation, these tokens may be regarded as "shares". Where digital tokens are used to create or to acknowledge a debt or liability owed by the issuer, they may be considered as a "debenture". If token proceeds are managed collectively by the ICO scheme operator to invest in projects with an aim to enable token holders to participate in a share of the returns provided by the project, the digital tokens may be regarded as an interest in a "collective investment scheme." All three are regarded as securities, according to Hong Kong law.
As a result, dealing in or advising on the digital tokens, or managing or marketing a fund investing in such digital tokens, may be considered a regulated activity. Parties are required to be licensed by or registered with the SFC to engage in these activities, irrespective of whether the parties involved are located in Hong Kong, so long as such business activities target the Hong Kong public.
This means companies, projects and entities now have a much higher regulatory threshold to conduct ICOs in Hong Kong. Bitcoin prices have dropped as much as 18% since last Saturday when rumors of the ICO ban in China surfaced, before recovering some ground yesterday. Ethereum prices were similarly depressed by the news.
China's central bank and other regulators said Monday that ICOs are potentially illegal fundraising activities and have gravely disrupted normal economic and financial order. All forms of ICOs would be prohibited and completed ICOs must return money raised to investors.
Since the first ICO was conducted in 2014, this form of crowdsale of digital tokens to investors as a means for projects or companies to raise capital have caught fire in China. During the first half of this year, 64 ICOs were issued in China, raising crypto currencies worth a total of RMB2.6 billion (US$420 million), taking over 40% of the global total, according to a report issued by China's State Internet Financial Security Technology Expert Committee earlier this year.