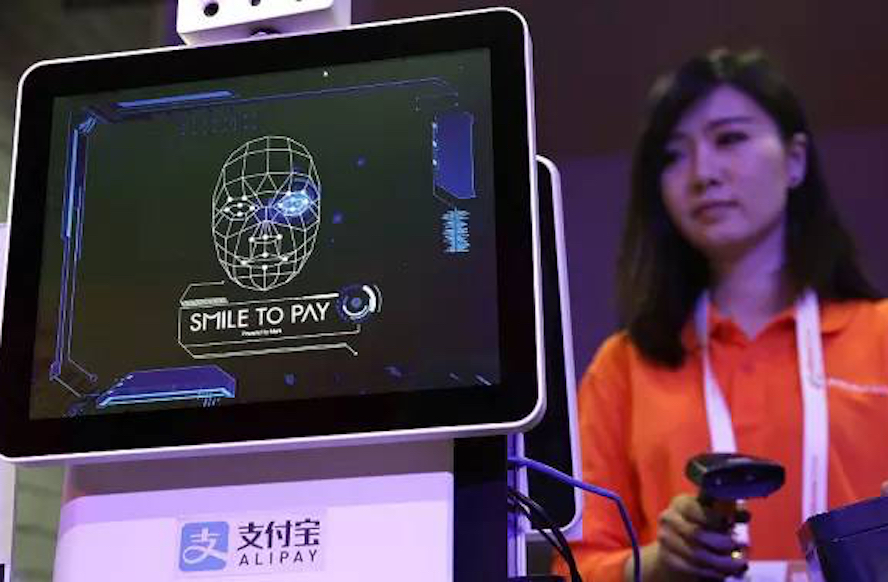 Following the just released iPhone X's cool face ID feature, Ant Financial Services Group said it is allowing customers to use face scan to unlock and pick up packages at smart courier cabinets in Shanghai.
The move is part of Ant Financial and Cainiao Network Technology's efforts to promote the usage of Internet technology, including facial recognition, by smaller logistic service providers in China.
Ant Financial just launched a new face scan payment system via its third party payment service unit Alipay in some KFC restaurants in China, bringing the technology to an international fast-food restaurant chain in China for the first time.
The new face scan service for package pickup will begin with five pilot smart courier cabinets located in Shanghai via a partnership with a local producer. Ant Financial plans to expand the number of smart courier cabinets to 10,000 in the next three years.
Facial recognition technology will save customer time as it skips the step of manually keying in passwords, but the current technology still faces some challenges. The lack of lighting may reduce face recognition accuracy rate, for example.
The company is working on applying the same technology to package delivery and drop-off services. Because of a new national policy that requires senders to use real ID cards to send packages, Ant Financial plans to allow senders to scan their faces instead in order to get their ID verified.
Ant Financial has been experimenting facial recognition technology in different areas, including activating Ant Check Later, a consumer credit service. Citizens in Shanghai, Hangzhou and Shenzhen can check their housing fund accounts and file taxes by scanning their faces. Ant Financial is also soon to launch a feature that allows users to use face scans as pass code to enable digital payment on its Alipay app, according to local media reports.
Rival tech companies are racing to deploy facial recognition technology in every aspect of life as well. Last month, Baidu signed a strategic cooperation agreement with Beijing Capital International Airport to jointly develop a facial recognition system for verifying the identity of passengers.