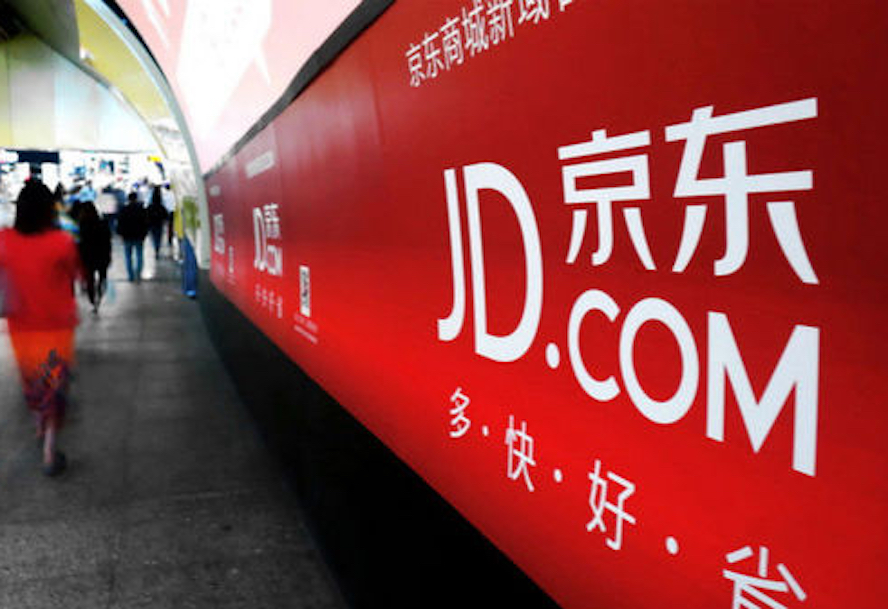 JD.com Inc. and its financial technology unit JD Finance have agreed to team up with Thailand's largest retail conglomerate Central Group to invest an aggregate of up to US$500 million to establish two joint ventures in Thailand covering e-commerce and fintech services, in the Chinese e-commerce giant's major foray into the Thai market.
Under the terms of the agreement, half of the investment will come from Central Group, with the remainder coming from JD.com, JD Finance and Provident Capital, a private investment that is also JD.com's strategic partner for its Indonesian e-commerce business, according to a joint announcement.
JD.com's expansion in Southeast Asia follows the footsteps of its chief rival, Alibaba Group, which has acquired top e-commerce assets across the region and expanded the usage of its Alipay services.
"Thailand's large population and developed infrastructure, including strong national logistics networks, give it tremendous potential for both e-commerce and fintech services," said Richard Liu, JD.com's chairman and CEO. "Working with Thailand's strongest retail conglomerate, with a massive shopping mall and department store network, gives us a huge competitive advantage as we expand further into Southeast Asia."
JD.com said it will provide its technology, e-commerce and logistics to the e-commerce joint venture, while contribute fintech capabilities to the fintech joint venture from its JD Finance unit. Central Group will contribute its retail resources and physical store network as key omni-channel and payment locations for the joint ventures' services.
"Thailand's mobile-driven population, with its increasing consumer spending power, means that e-commerce is ready to explode, and this partnership is poised to capture the country's consumers as they migrate online. This move marks a key step in Central Group's goal to become Thailand's online retail leader," said Tos Chirathivat, CEO of Central Group.