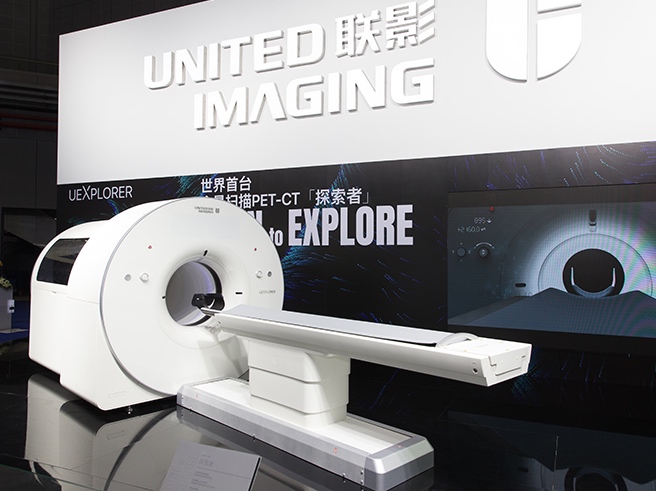 SDIC Fund Management Company Ltd., a private equity firm majority owned by China's State Development & Investment Corporation (SDIC), as well as an investment arm under China Life Insurance Co., Ltd., have led a RMB3.3 billion (US$500 million) series A round in Shanghai United Imaging Healthcare, a medical imaging equipment developer.
China State-Owned Capital Venture Investment Fund, China International Capital Co., Ltd's private equity unit Zhongjin Zhide, CITIC Securities Co., Ltd., a fund under CDB Capital, and a private equity investment vehicle under CMB International also participated in the round, according to a company announcement.
It marks the largest funding round to date in the Chinese medical equipment sector, the company said. The round values United Imaging at RMB33 billion (US$5 billion) post-money, allowing the firm to join China Money Network's China Unicorn List as the newest addition to the group of private companies valued at US$1 billion or more.
Founded in 2011, United Imaging specializes in developing imaging devices covering computerized tomography(CT), magnetic resonance imaging (MRI) and digital radiography. Earlier this year, the company debuted the world's first full-body positron emission tomography (PET) scanner, which was jointly developed with multinational medical equipment firm Explorer.
The device can achieve 3D imaging of the whole body, with more accurate, complete and sensitive imaging technique. It can monitor real-time dynamic responses of drugs, toxins and other substances in the organisms. The company said the equipment is expected to be applied in clinical settings as early as in 2018.
Last year, the market size of China's medical imaging industry was RMB200 billion (US$29 billion), and is expected to reach RMB600 billion (US$91 billion) to RMB800 billion (US$122 billion) by 2020, according to China Association for Medical Devices Industry. In the past three years, imaging devices remained the largest market segment in the medical equipment industry in China, accounting for 40% of market share.
United Imaging plans to use the latest proceeds to invest in the research and development, as well as to improve its products.