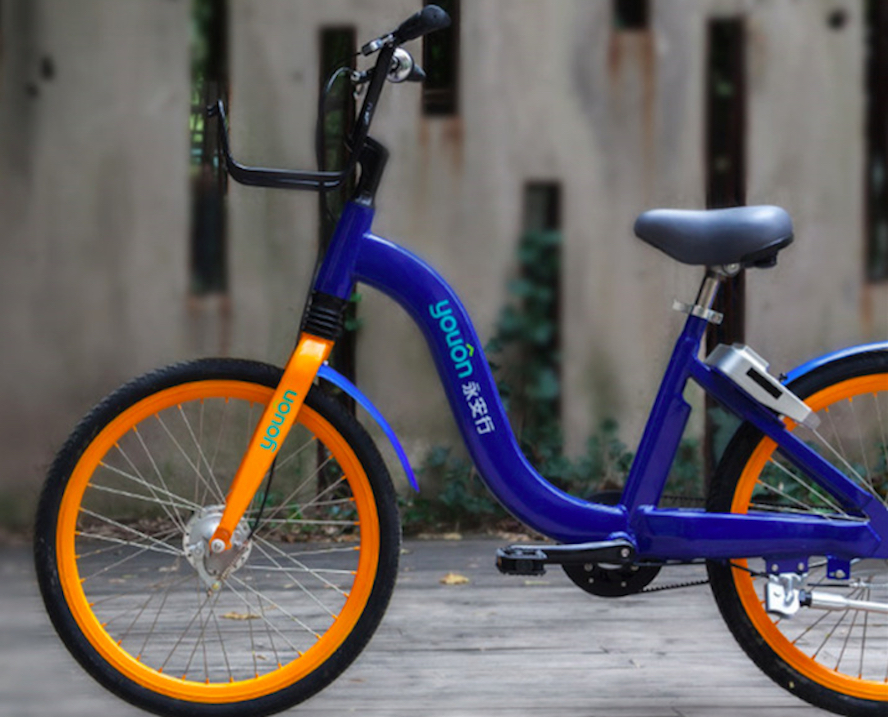 Chinese bike rental company Youon Bike said one of its subsidiaries has agreed to raise RMB810 million (US$123 million) from eight investors including a unit of Ant Financial. The proceeds will be used to finance its wholly-owned subsidiary Jiangsu Yonganxing Low Carbon Technology Co. to further expand in the GPS-powered station-less bike sharing operations, according to a security filing.
Youon Bike, an operator of government-funded bike rental schemes in small cities and towns in China, raised RMB581 million (US$87 million) last month via an initial public offering on the Shanghai Stock Exchange. With the new financing round, its interests in its subsidiary Jiangsu Yonganxing will be diluted to 38.17%.
The Ant Financial unit, Shanghai Yunxin Venture Capital Management Co., will own 30.53% of Jiangsu Yonganxing and become the second largest shareholder in the subsidiary, with other investors owning minority shares. The Ant Financial unit also owns 8.33% of parent company Youon Bike.
Youon Bike was established in 2010 to operate government-funded public bike rental schemes. It expanded into the bike sharing business, which allows users to rent and return bikes anywhere powered by GPS and mobile payments, in 2016 as it became popular last year.
Jiangsu Yonganxing was set up as a subsidiary to focus on bike sharing operations, with a focus on smaller cities and towns in China. Bike sharing leaders Mobike and ofo are extremely popular and take leading market share in major cities like Beijing and Shanghai.
Earlier this year, Youon Bike said it was planning to raise additional financing to grow its bike sharing business, but the deal was reportedly scrapped later as investors cited industry uncertainties. The new financing plans indicate that investors continue to be optimistic about the future of bike sharing companies, especially top-tier players. Youon Bike is among the top five or six companies in terms of new users and total users in the bike sharing market, according to local media reports.
Other investors participating in the investment round in include two government-backed venture capital funds, Shenzhen Capital Group and Liyang Hongtu New Economic Venture Capital Fund, which is backed by the Liyang government. Liyang is a county-level city under the administration of Changzhou in Jiangsu province. The two funds each plans to invest RMB100 million (US$15.2 million).