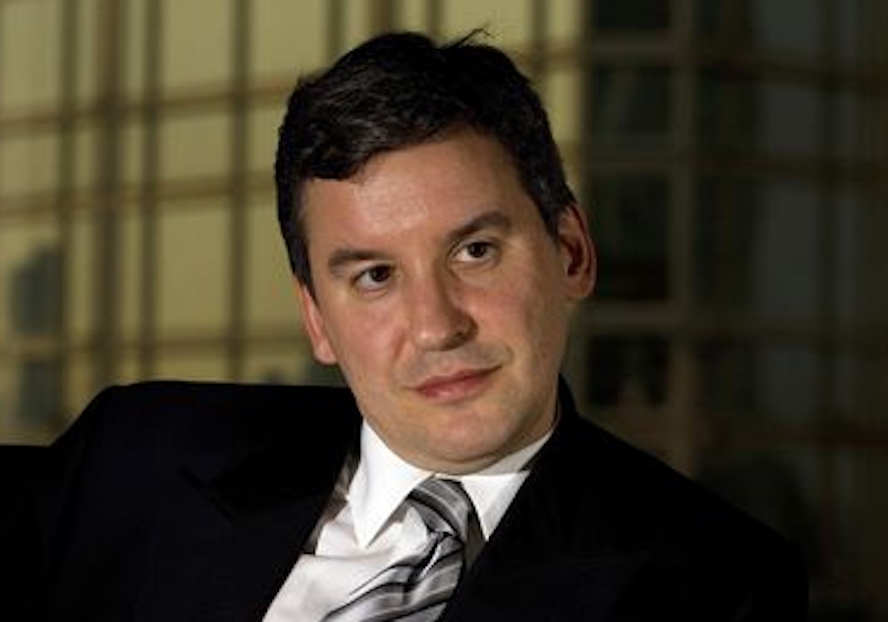 Ping An Global Voyager Fund, a US$1 billion overseas investment fund launched by Ping An Insurance Group Co of China Ltd, has made its first investment in European fintech company 10x Future Technologies.
Ping An Global Voyager Fund and strategy consultancy Oliver Wyman led a £34 million (US$40 million) series A round in 10x Future, which is founded by former Barclays CEO Antony Jenkins and focuses on providing holistic technology solutions to banks.
"10x Future Technologies and Ping An share a vision that technology is the key driver in the financial sector to offer customers drastically improved services at a drastically lower cost of delivery," said Jonathan Larsen (pictured), Chief Innovation Officer of Ping An Group and chairman & CEO of Ping An Global Voyager Fund. "10x represents a breakthrough in banking technology and is a wake-up call to banks everywhere. We are looking forward to working with 10x Future Technologies to bring the company's capabilities to Asia, given the vast local demand for innovative technologies that will transform the finance industry."
Launched in October 2016, 10x Future Technologies focuses on modernizing back-office technology used by banks with holistic solutions that address current challenges. 10x Future Technologies provides clients with a new digital platform that unifies their wide array of often complex, cumbersome data systems into a lean, future-proof architecture.
The series A funding will allow 10x Future Technologies to continue expanding its talent from both the technology and banking worlds and to continue adding expertise in data analytics and artificial intelligence. 10x Future Technologies has invested heavily in the development of its proprietary design and data architecture, and is currently building a digital bank for Britain's Virgin Money for launch in 2018. The finished platform allow financial services providers to offer products — such as mortgages, credit cards, loans, savings and current accounts — that are better tailored to customers' specific needs.
The investment by Ping An Global Voyager Fund also marks a strategic partnership between Ping An and 10x Future Technologies, which aims at marketing 10x Future Technologies' offering and capabilities in the Asia region, allowing 10x Future Technologies to expand into some of the fastest growing economies in the world.
Ping An Insurance Group launched Ping An Global Voyager Fund, its first overseas fund to primarily invest in financial and healthcare technology globally, in May. The fund aims to initially raise US$1 billion and be managed from Hong Kong.