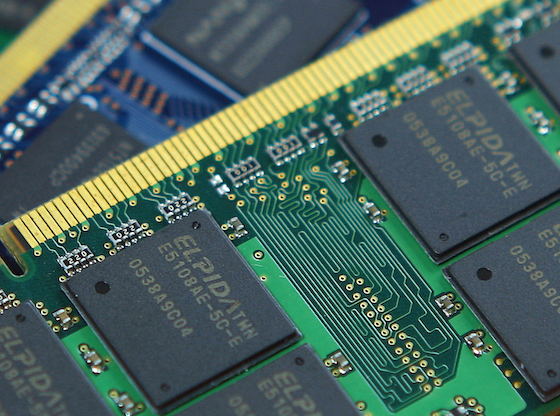 Canyon Bridge Capital Partners LLC, a private-equity firm backed by Chinese state-owned China Reform Fund Management, has agreed to acquire U.K. chip maker Imagination Technologies in a deal that values the British firm at £550 million (US$745 million).
The transaction, still needing regulatory approval, follows Canyaon Bridge's failed attempt to acquire American chip maker Lattice Semiconductor Corp. That deal was blocked by U.S. President Donald Trump on national security grounds earlier this month.
In an effort to secure blessing from regulators, the latest deal is structured to include a sale of Imagination Technologies' U.S.-based assets to an American investment firm. It means Canyon Bridge will be acquiring Imagination Technologies' core units including the GPU department without having to buy businesses with major operations in the U.S., significantly simplifying the regulatory approval process and increasing the likelihood of success.
But the biggest uncertainty of the deal remains if it could obtain green-light from regulators. Despite its shares soaring today, Imagination Technologies' London-traded shares are still below the offering price of 182 pence apiece, suggesting investors are wary of the deal's successful completion.
In an announcement, Banyan Bridge said it plans to acquire Imagination Technologies for 182 pence per share, representing a 41% premium over its last trading price before the announcement of the deal. The £550 million (US$745 million) valuation compares to Imagination Technologies' peak valuation back in 2012, when it commanded a market capitalization of over US$2 billion.
Apple Inc. was once the biggest client for the Hertfordshire-based chip maker, which registered over half its revenues from Apple. In March, Apple said it would stop using Imagination Technologies' chips within two years, leading to shares of Imagination Technologies to plummet over 70% in one day.
Apple said it would begin using its own chips and has done so with the newly release iPhone 8. Three months later, Imagination Technologies said it would sell itself. Intel, Qualcomm and Taiwan's MediaTek Inc. and Tsinghua Unigroup have been rumored to be interested buyers.
The acquisition of Imagination Technologies, if successful, is expected to help improve China's semiconductor industry. Canyon Bridge could also help Imagination Technologies obtain more businesses and market share in China, potentially at the cost of ARM, which was acquired by Japan's SoftBank for US$31.4 billion last year.
Despite Imagination Technologies' misfortunes in the fast-shifting chip industry – the company saw its market share in the global mobile GPU market drop to around 13% in 2014 from a peak of 50.1% in 2012 – its products and technology are immensely valuable to China and its chip makers. Imagination Technologies' PowerVR series of GPU products was used by Intel's Atom processors, and its products were licensed by Intel, Qualcomm, Sony and Samsung.
Canyon Bridge is headed by Benjamin Chow, who was a managing director of China Reform Fund Management Ltd. that is a partner with Beijing Leading Capital. Chow was also a managing director with SIG China and worked at Warburg Pincus Asia, in charge of semiconductor investments in North Asia.