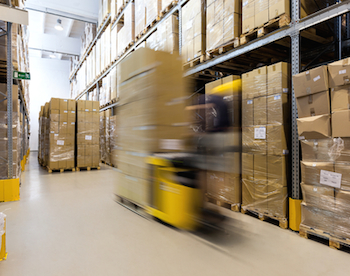 Chinese Internet giant Alibaba Group Holding Ltd. has agreed to make an additional investment of RMB5.3 billion (US$807 million) to increase its ownership of Cainiao Network and to become a controlling shareholder of its logistics services affiliate.
Once completed, Alibaba will see its stake in Cainiao increase from 47% to 51%, and will gain one additional new seat on the logistic platform's board. It will enhance Alibaba's board representation to four out of seven seats, according to a company announcement.
In addition, Alibaba plans to invest another RMB100 billion (US$15.2 billion) over the next five years to further strengthen its global logistics network, aiming to realize its mission of fulfilling online orders in China within 24 hours and within 72 hours anywhere in the world.
The proceeds will be used to increase research and development in logistics data technology, as well as for development of smart warehousing, smart delivery and global logistics infrastructure, all of which are core to building the global logistics network of the future.
"Our goal with this investment is to provide comprehensive, first-class experience for consumers globally," said Daniel Zhang, CEO of Alibaba. "By enhancing the logistics capabilities within the Alibaba ecosystem and extending our investment in this sector, we are further enabling our New Retail strategy to bring online and offline retail into one seamless experience for shoppers. We will also continue to deepen our collaboration with various logistics partners to achieve this goal."
Founded in 2013 by Alibaba and a group of Chinese logistics firms, including STO Express, YTO Express, ZTO Express and Yunda Express, Cainiao focuses on building a national warehouse network and consolidating existing logistics companies in China.
The company reportedly raised a US$1.5 billion funding round from Singapore's GIC and Temasek in March 2016.

(Correction: An earlier version of this story incorrectly stated that the latest investment from Alibaba values Cainiao at roughly US$20 billion. The companies refused to disclose Cainiao's valuation.)