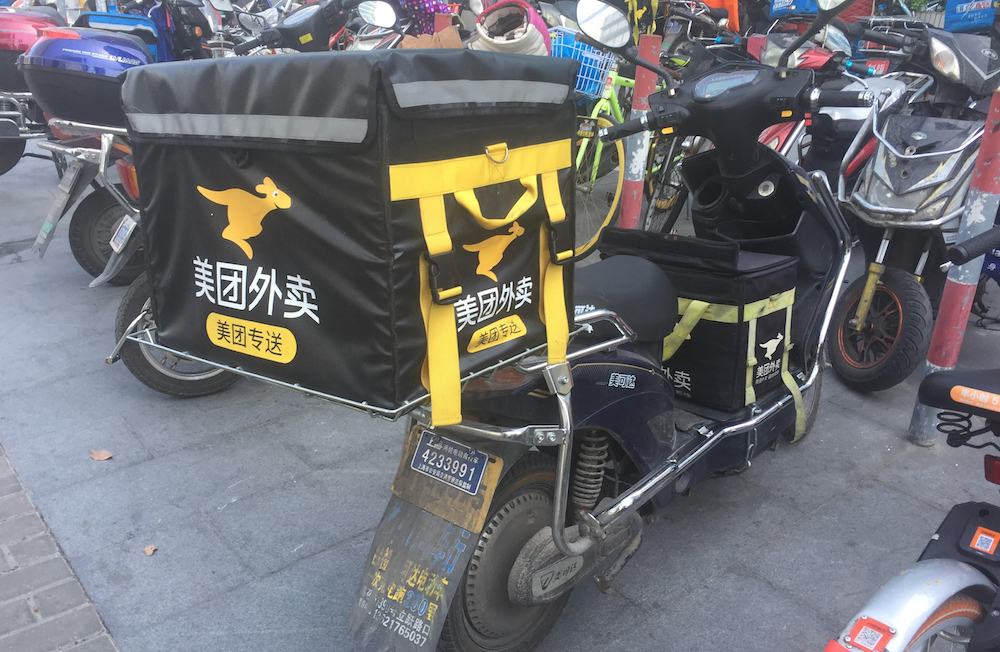 Meituan Dianping, one of the largest Chinese on-demand local services providers, is said to be raising around US$3 billion from investors including its long-time backer Tencent Holdings Ltd., IDG Capital and other investors, people with close information of the matter said.
The new round, which came 20 months after the company last raised a US$3.3 billion round at a post-money valuation of US$18 billion led by Tencent, DST Global and TBP Capital in January 2016, will see the Shanghai-based company be worth as much as US$30 billion. It would make the Chinese technology firm among the world's highest valued start-ups and the fourth largest unicorn in China.
Established in 2015 through the merger of Meituan.com and Dianping.com, Meituan Dianping has expanded its businesses from the initial focuses of peer reviews and group buying. Headed by entrepreneur Wang Xing, Meituan Dianping has significant market share in food delivery, movie tickets, and has made inroads in travel services including hotels and Airbnb-type accommodations.
The investment will further strengthen a partnership between Tencent and Meituan Dianping. The pair said last week that they are merging their respective ticketing services Weiying and Maoyan to create China's leading online ticketing platform.
With the new financing, Meituan Dianping will be in a stronger position to compete with rivals including Ele.me, which just acquired rival Baidu Waimai last month, and Alibaba's food delivery services Koubei.
Meituan Dianping is likely to use the fresh capital to support its expansion in multiple markets, including its travel services, which has threatened Chinese travel services leader Ctrip, and in ride hailing services, which Meituan Dianping launched earlier this year.
Some investors are said to be concerned for Meituan Dianping's move into ride hailing, which positions itself as a direct competitor to Didi Chuxing, in which Tencent also owns a significant minority stake. Some believe that Meituan Dianping is unlikely to go into a costly subsidy war with Didi in order to erode its market share.
The news of Meituan Dianping's latest financing round has been rumored for months. Last month, IDG Capital was said to be leading a new funding round in Meituan-Dianping. The deal appears to be near completion now. Meituan Dianping did not immediately respond to an inquiry from China Money Network to confirm the facts.